September 18, 2008 a.m.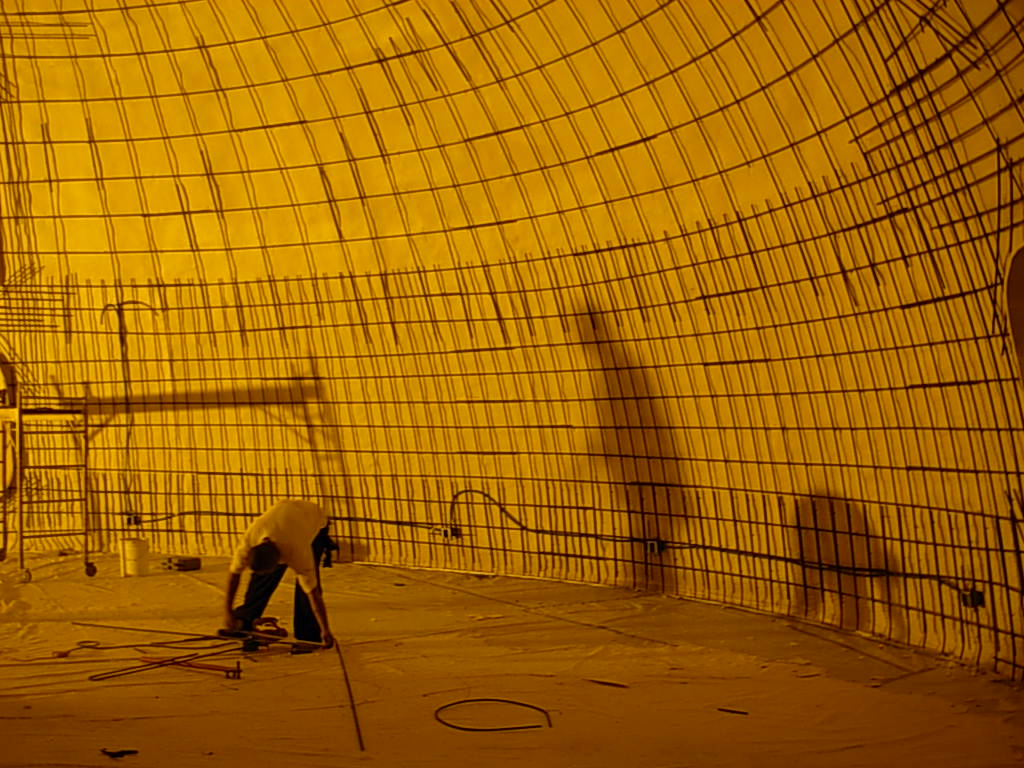 The smurf tube and electrical boxes have been put in behind the rebar in the living room & kitchen outside wall.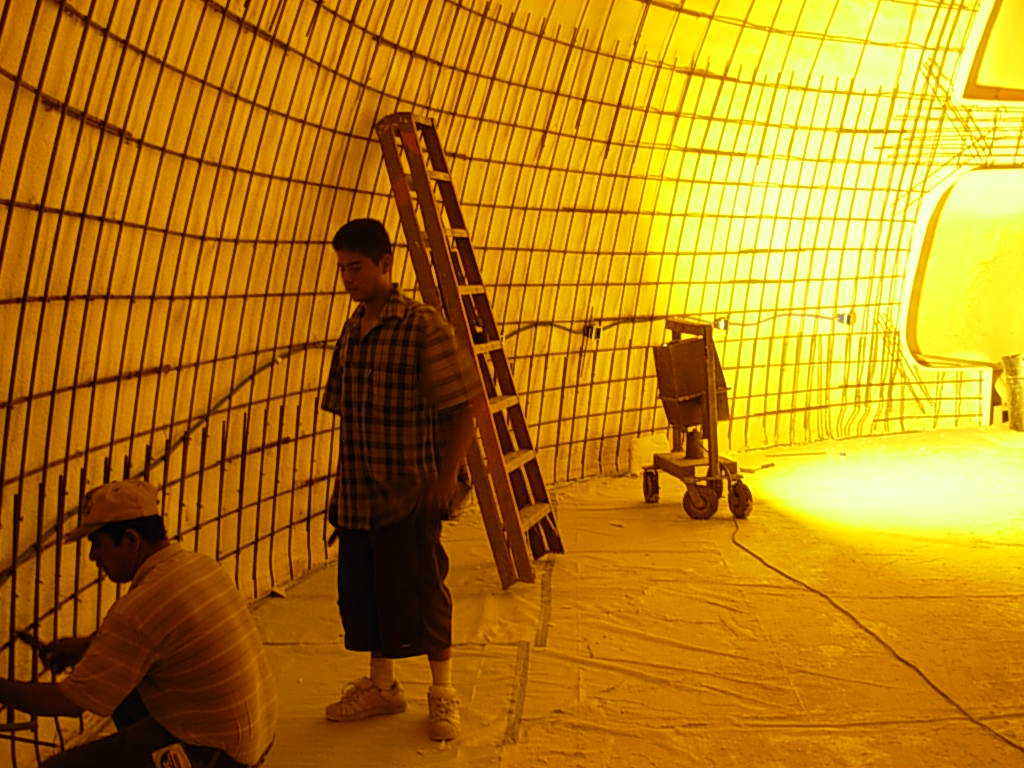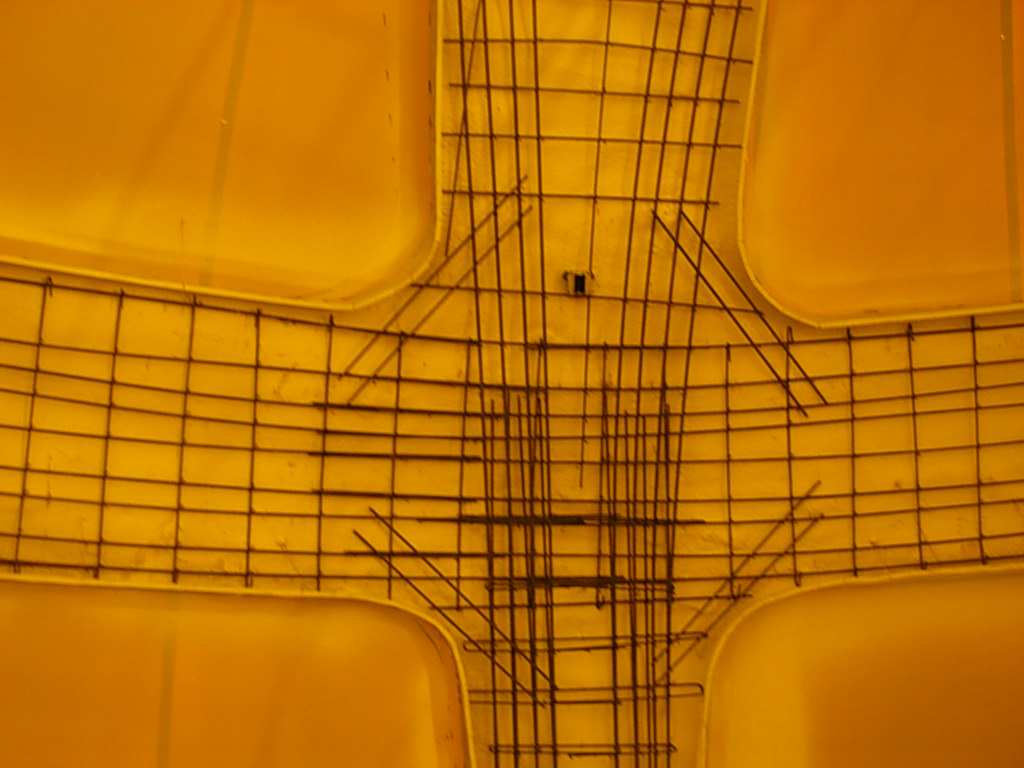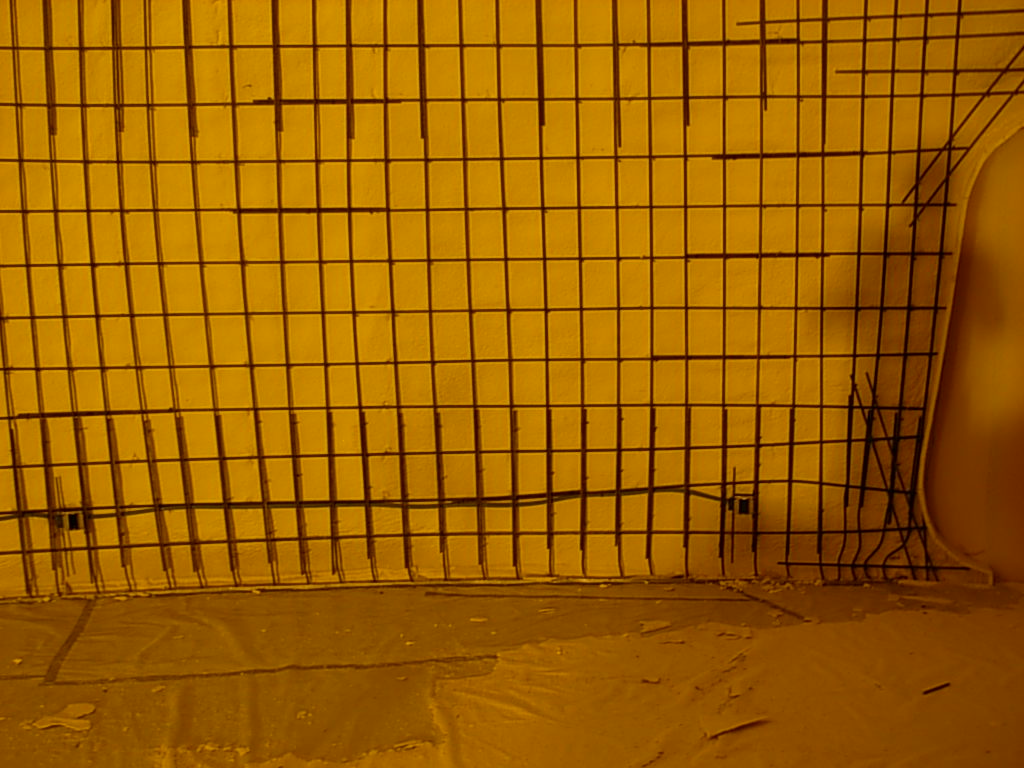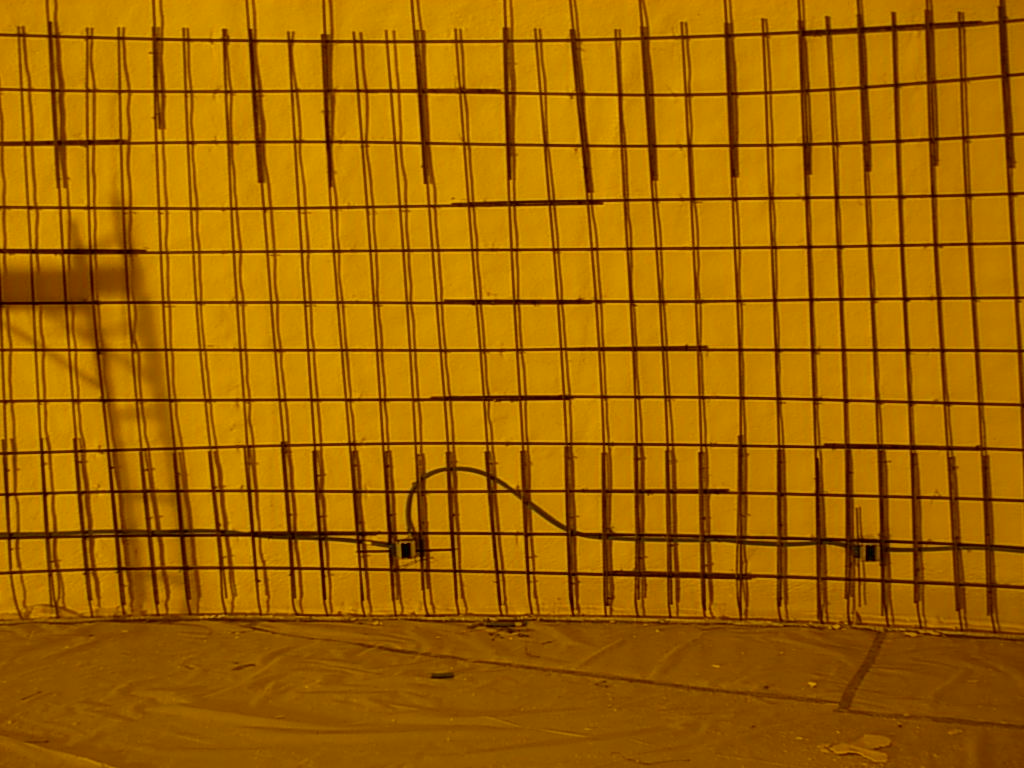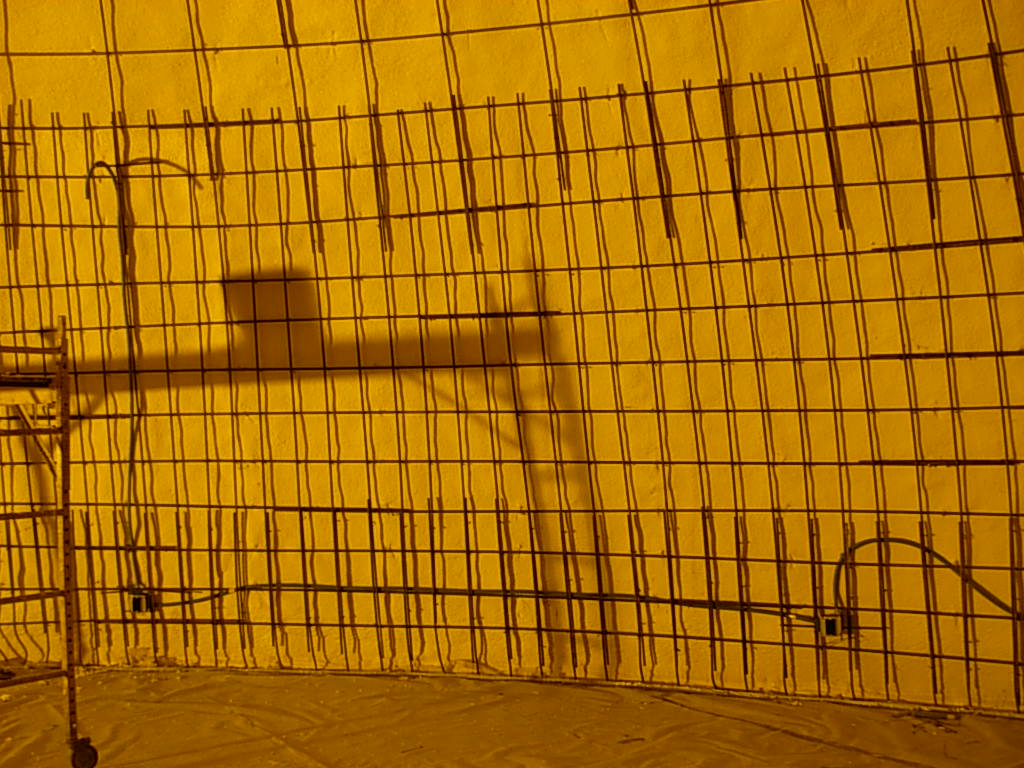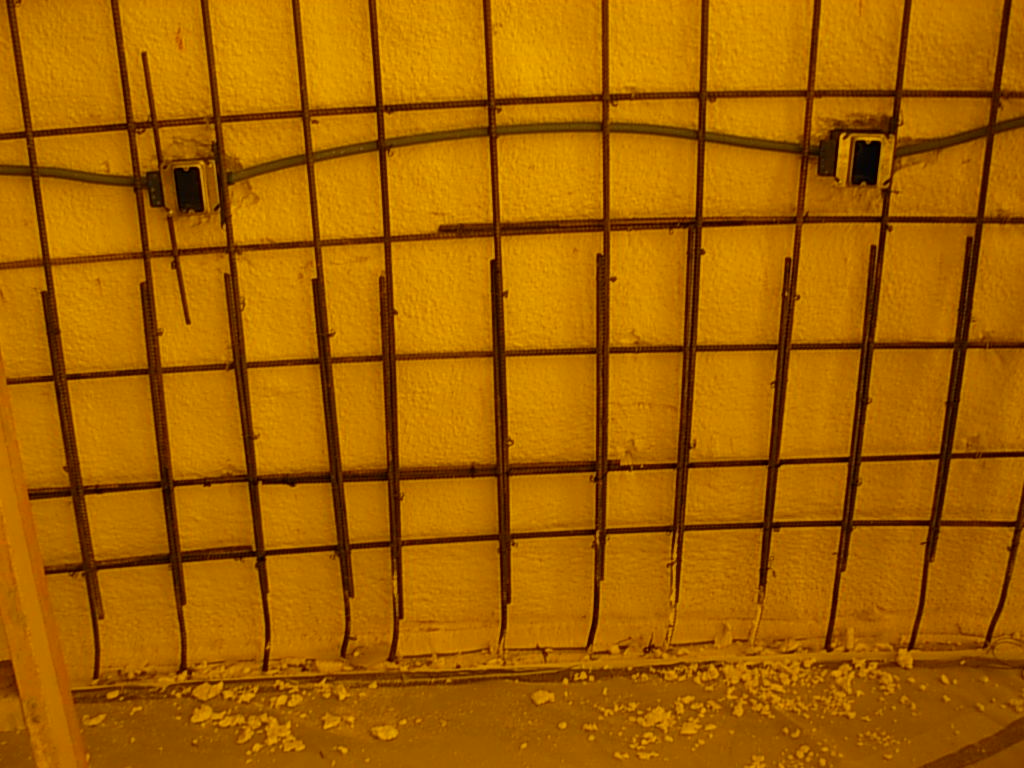 This is the kitchen side along the top of the counter. Notice they had to dig out some of the foam to seat the boxes at the correct level. Also they occasionally had to put in a short piece of rebar to stabilize the electrical box.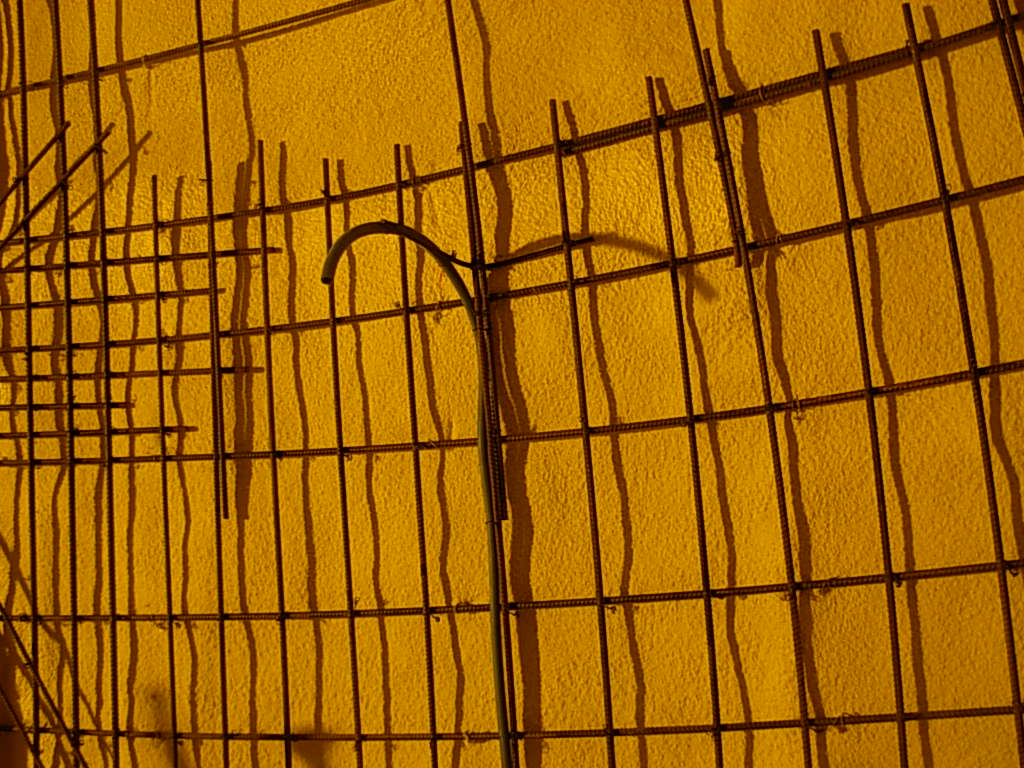 This piece of smurf tubing is going to the second floor.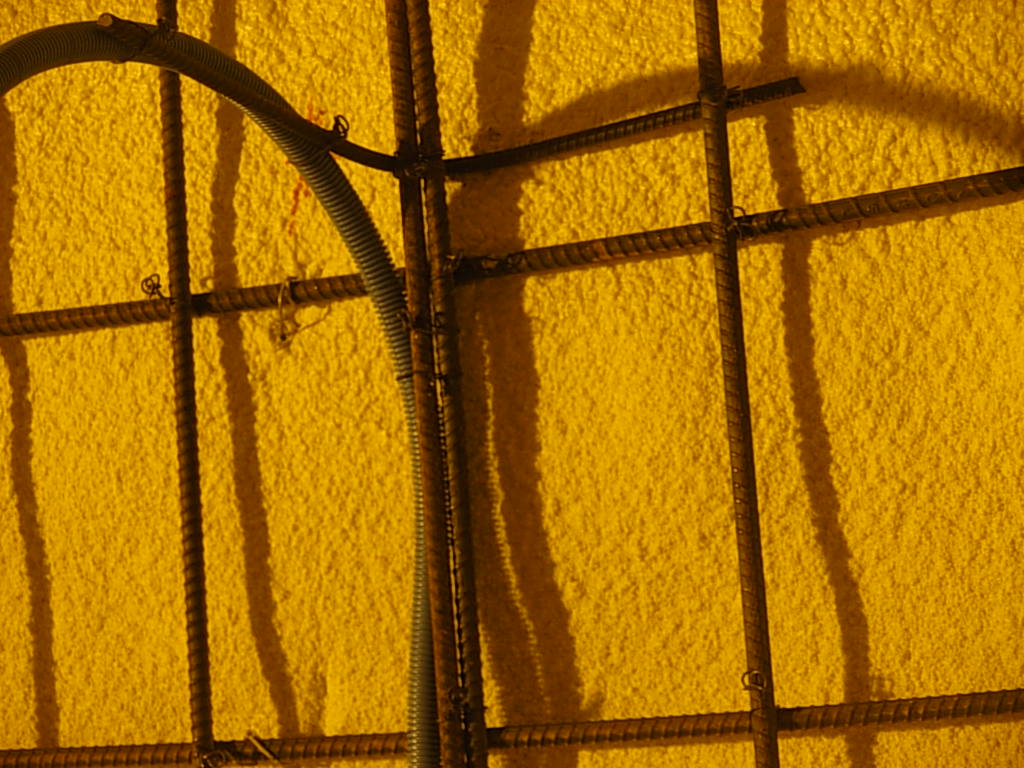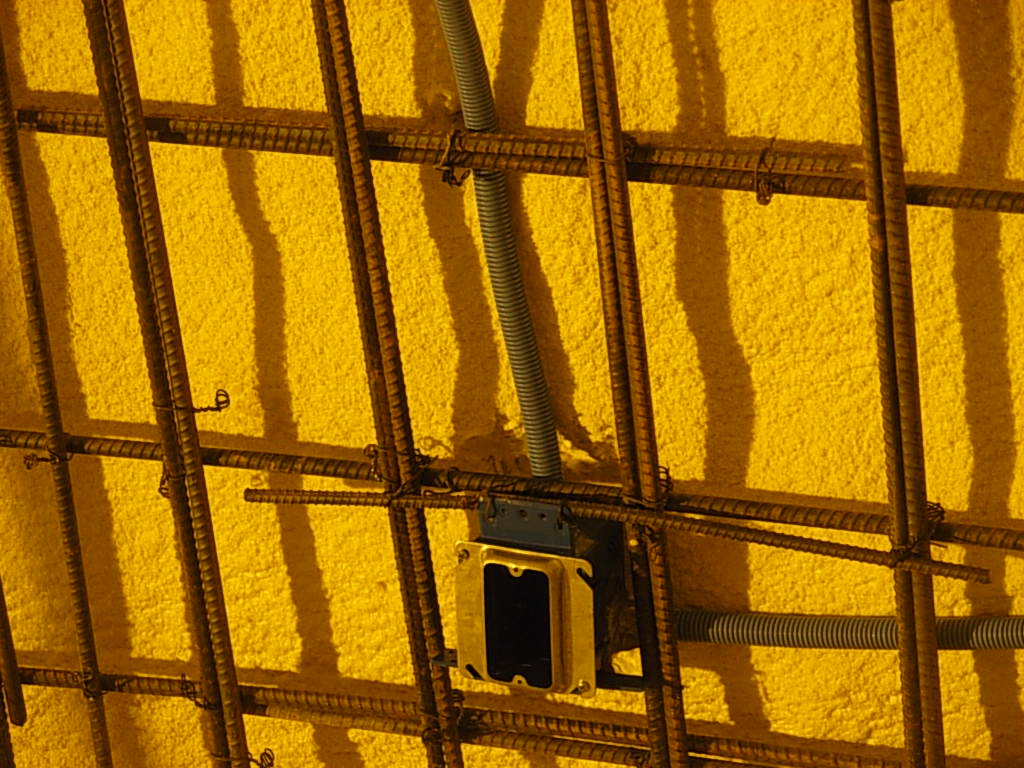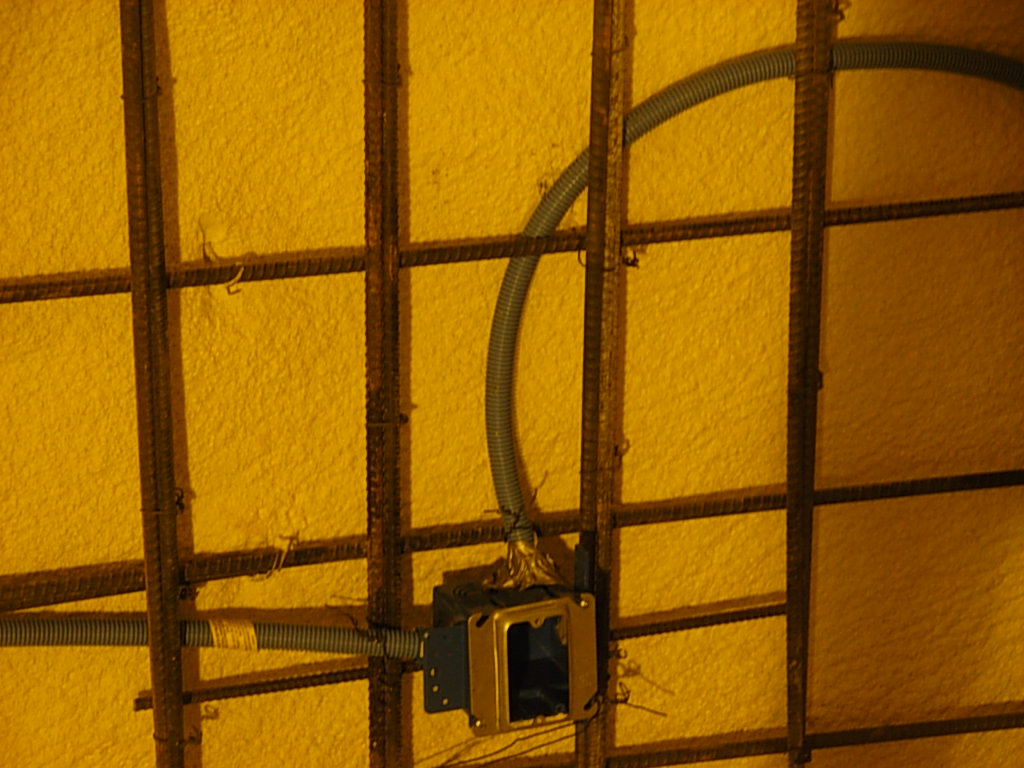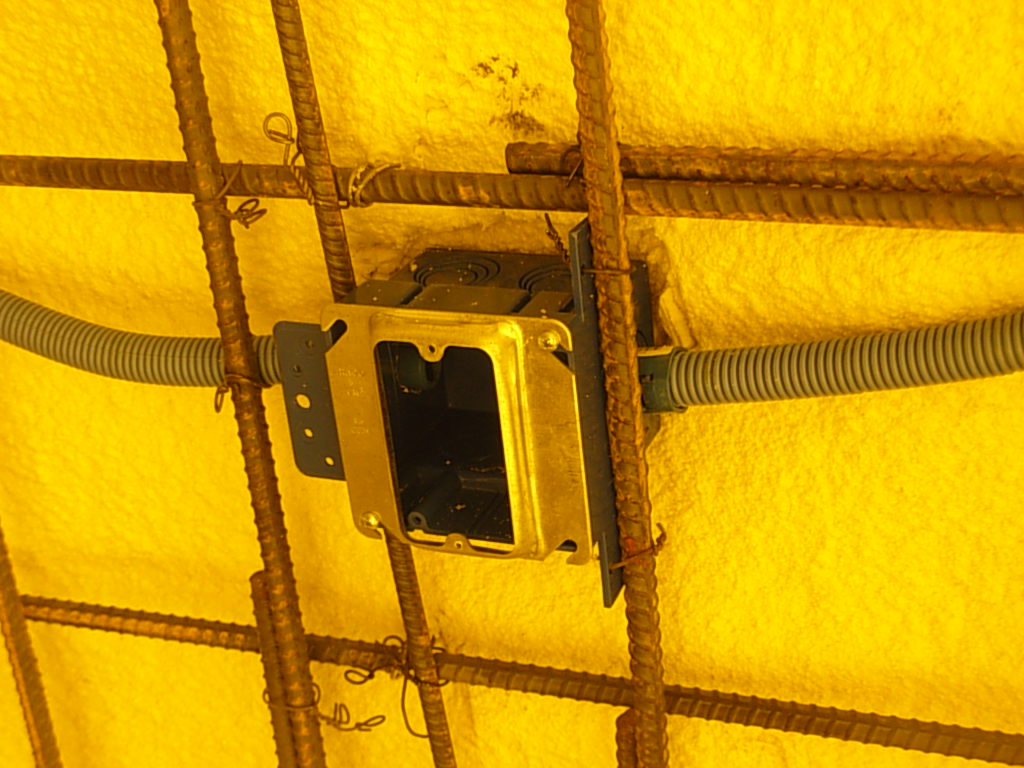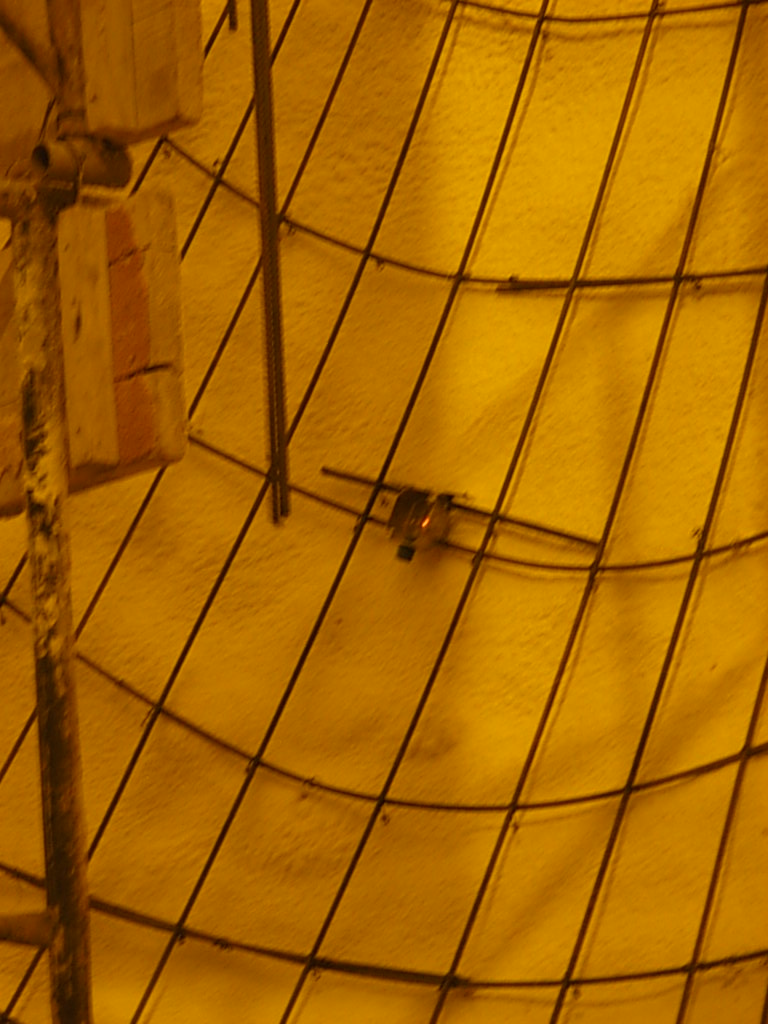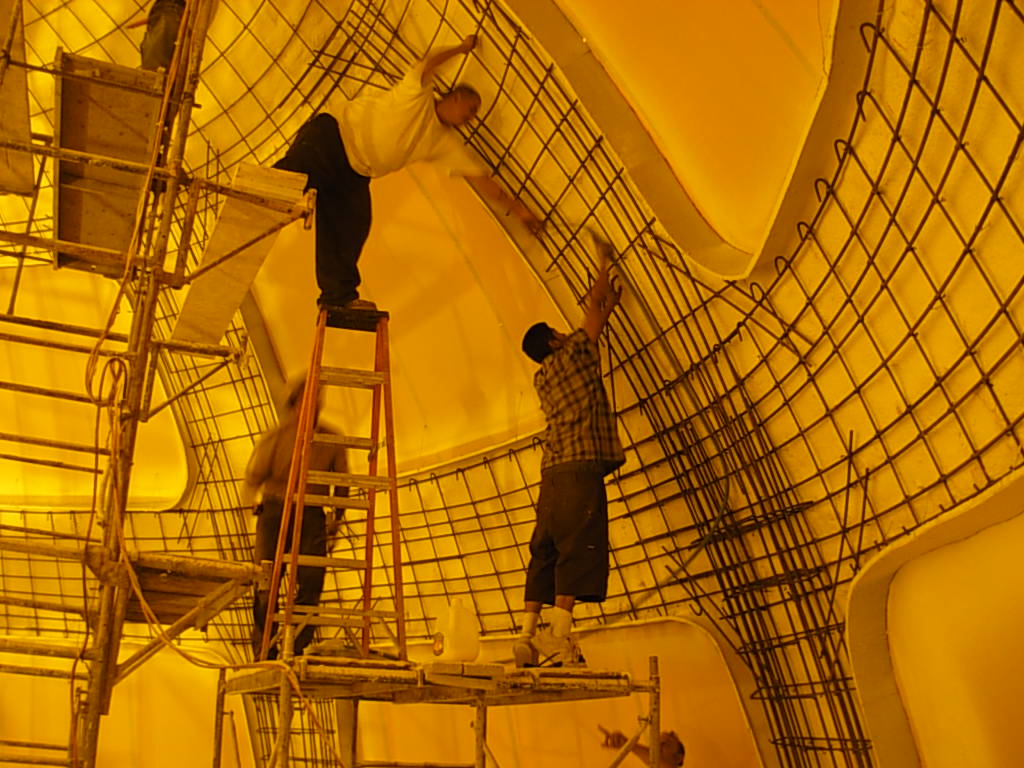 Feeding the smurf tube up one of the front columns to the ceiling of the second floor.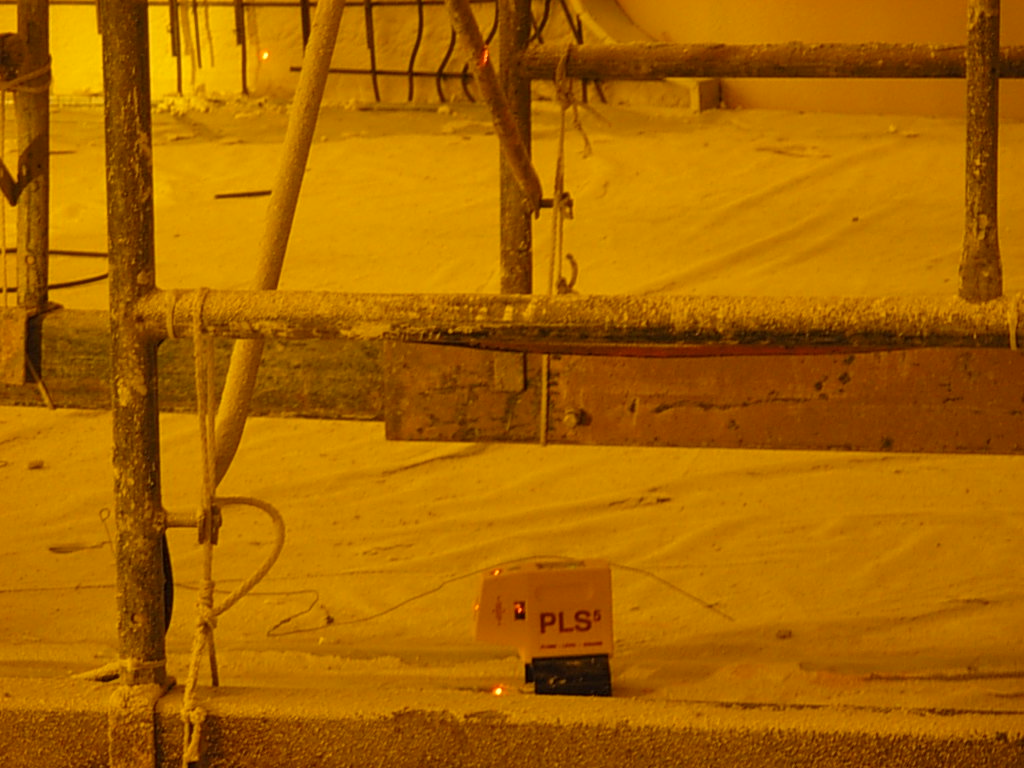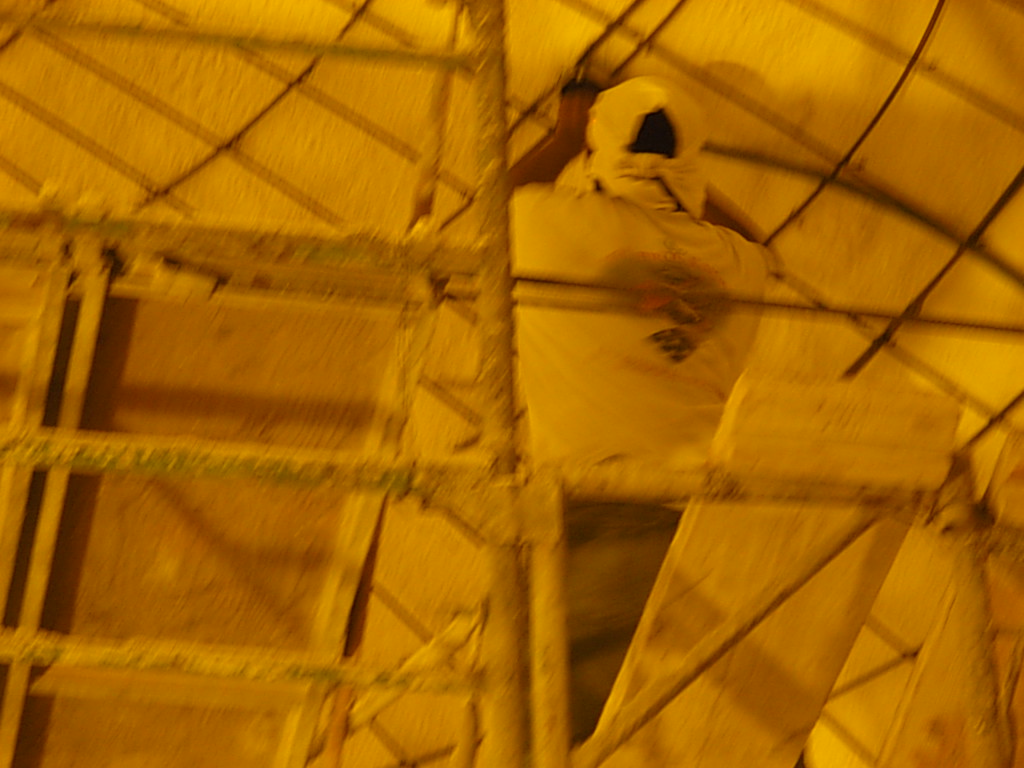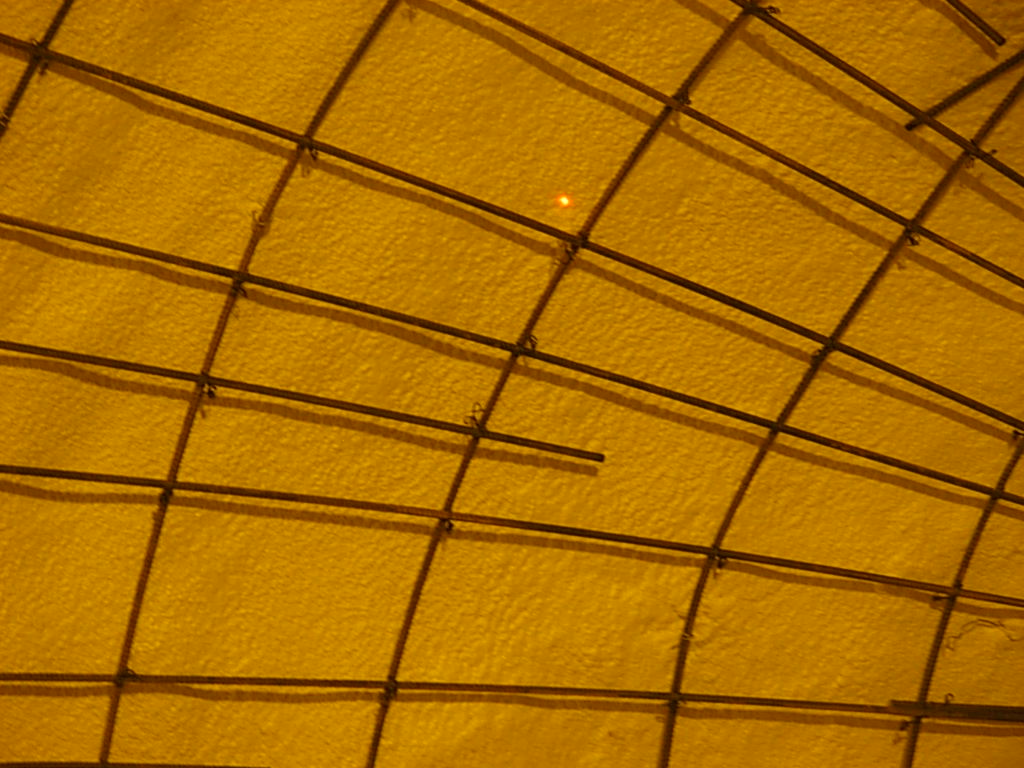 That light in the upper center of the picture is the laser light to show the guys where to put the electrical box in the ceiling. There is one in the sitting room area and one in the bedroom area for ceiling fans.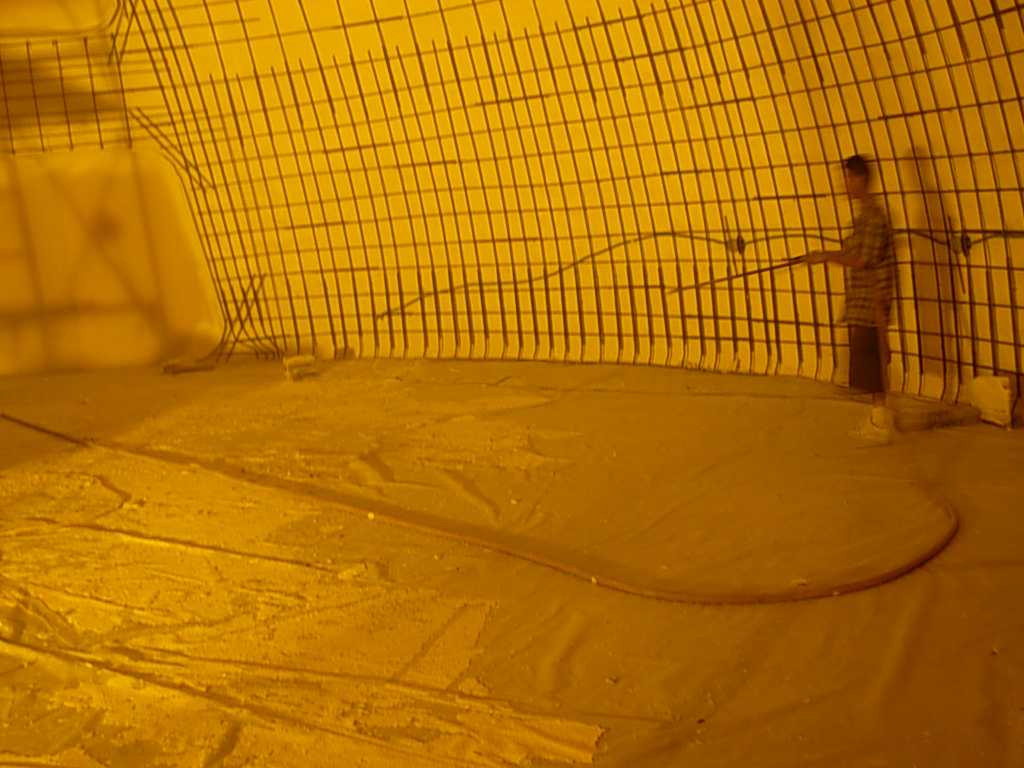 Jose is using compressed air to sweep up all the loosened foam and other debris on the floor.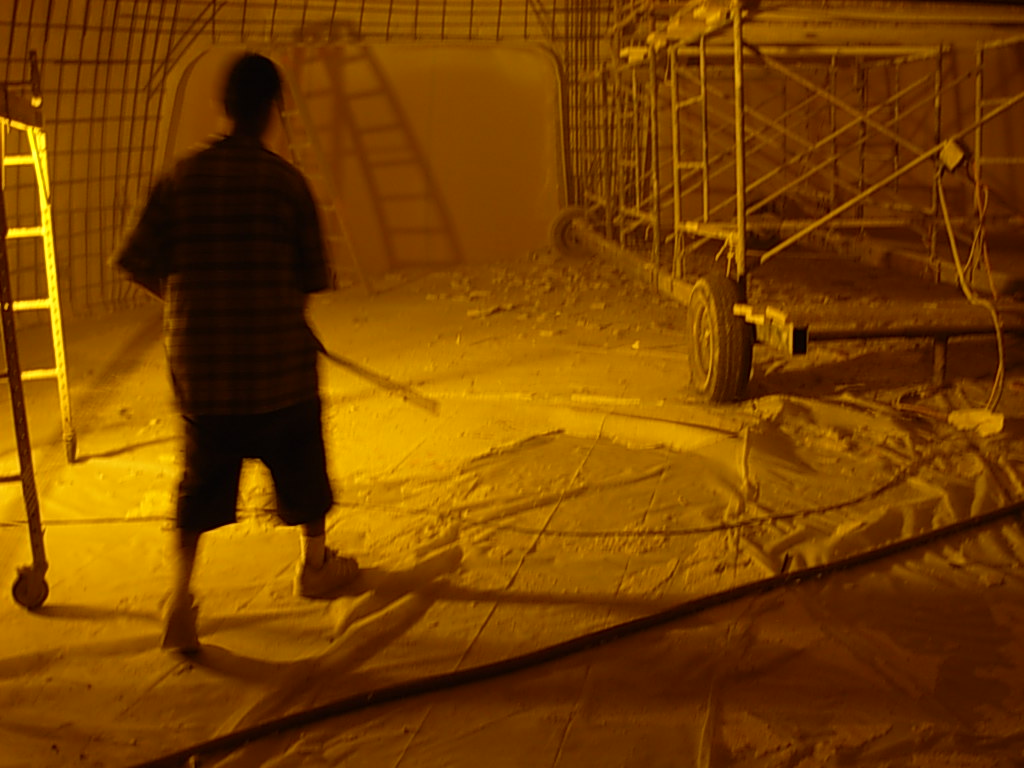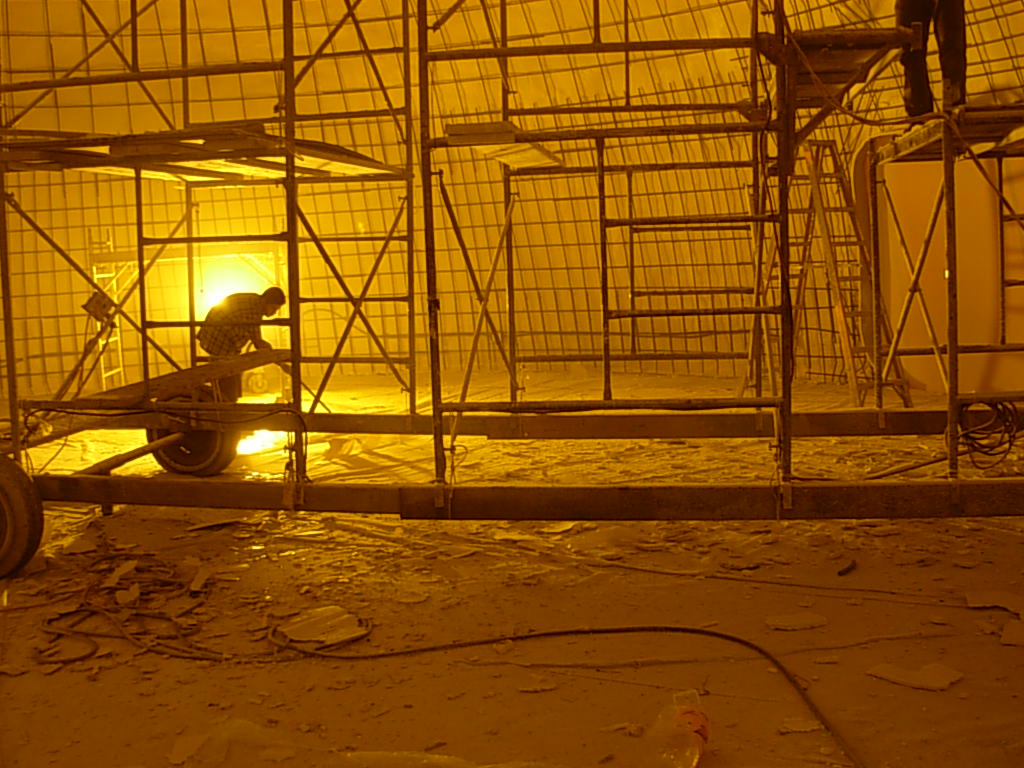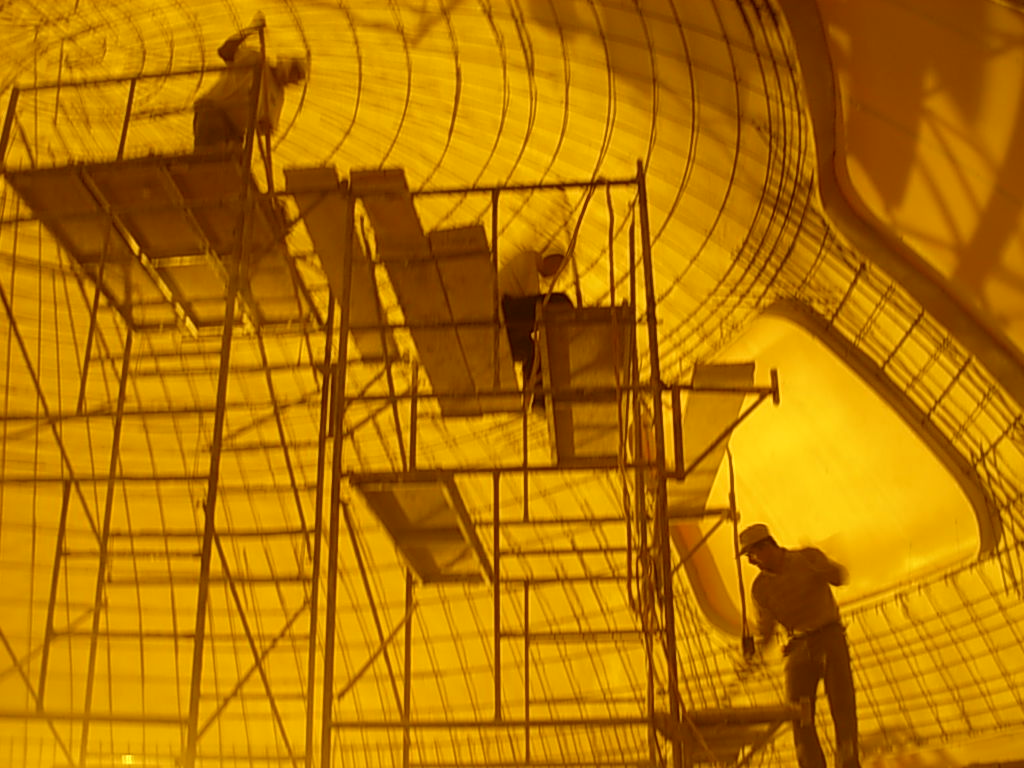 These 3 are using shovels to knock off the foam that layered on the scaffolding.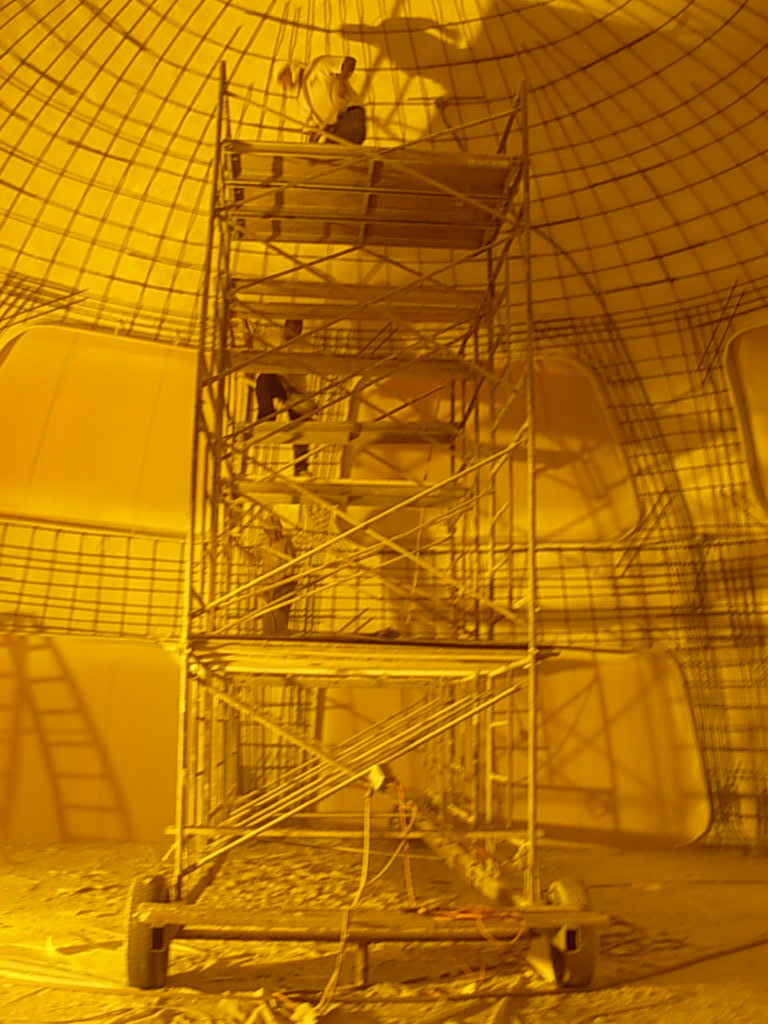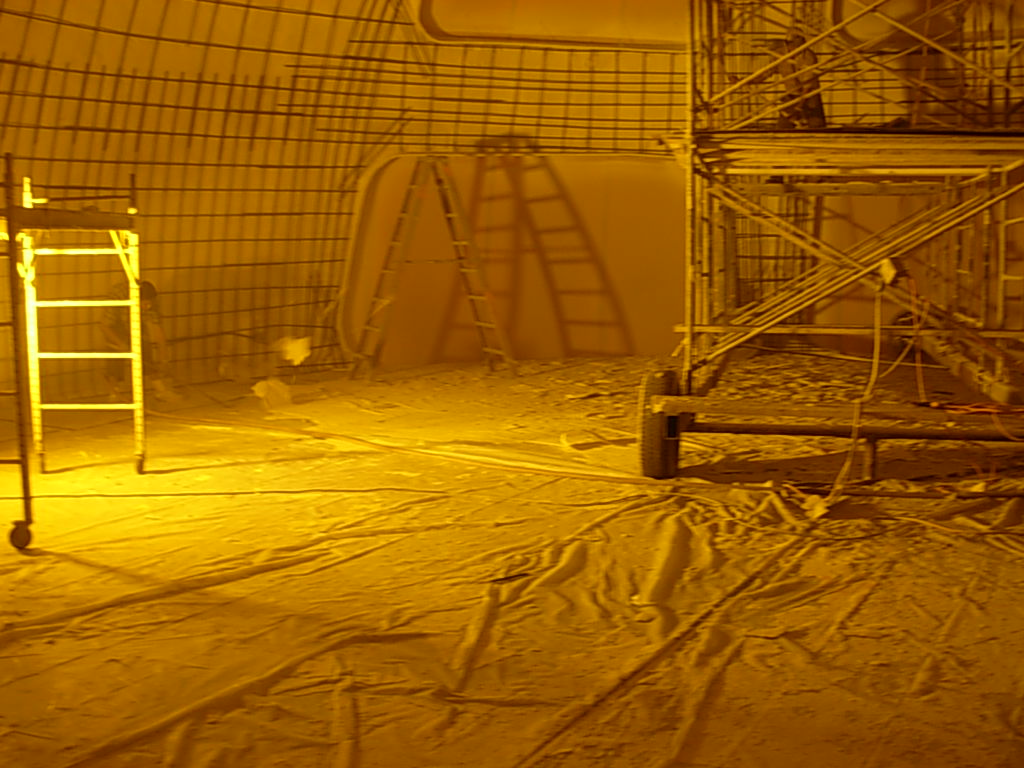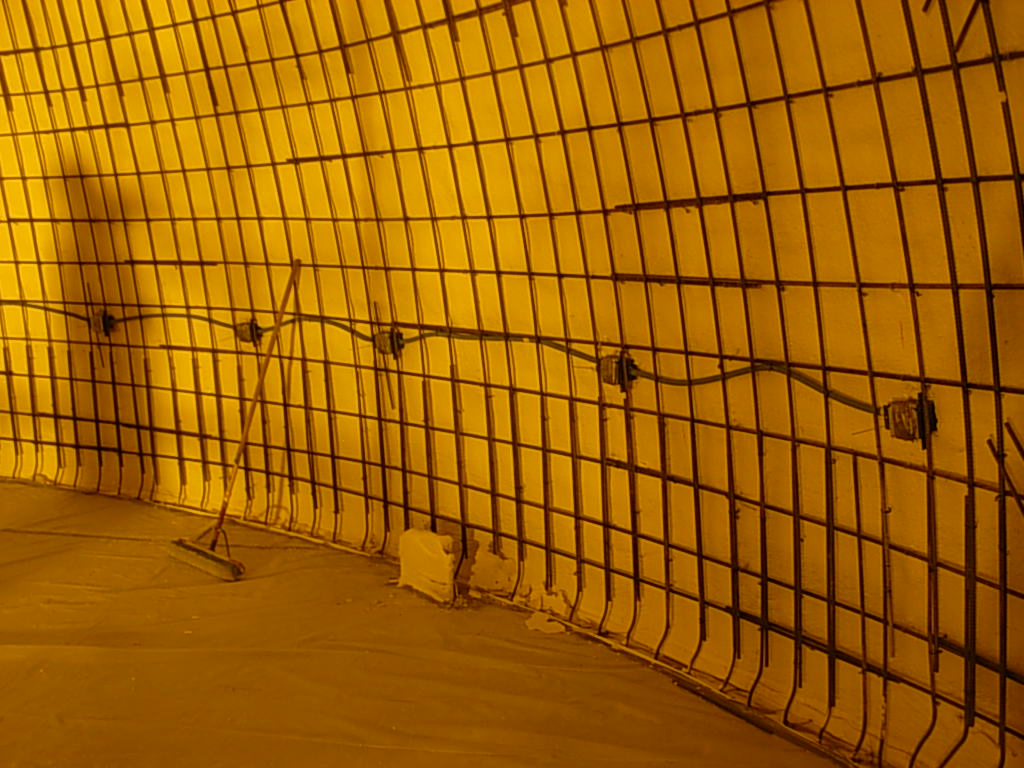 It's getting clean.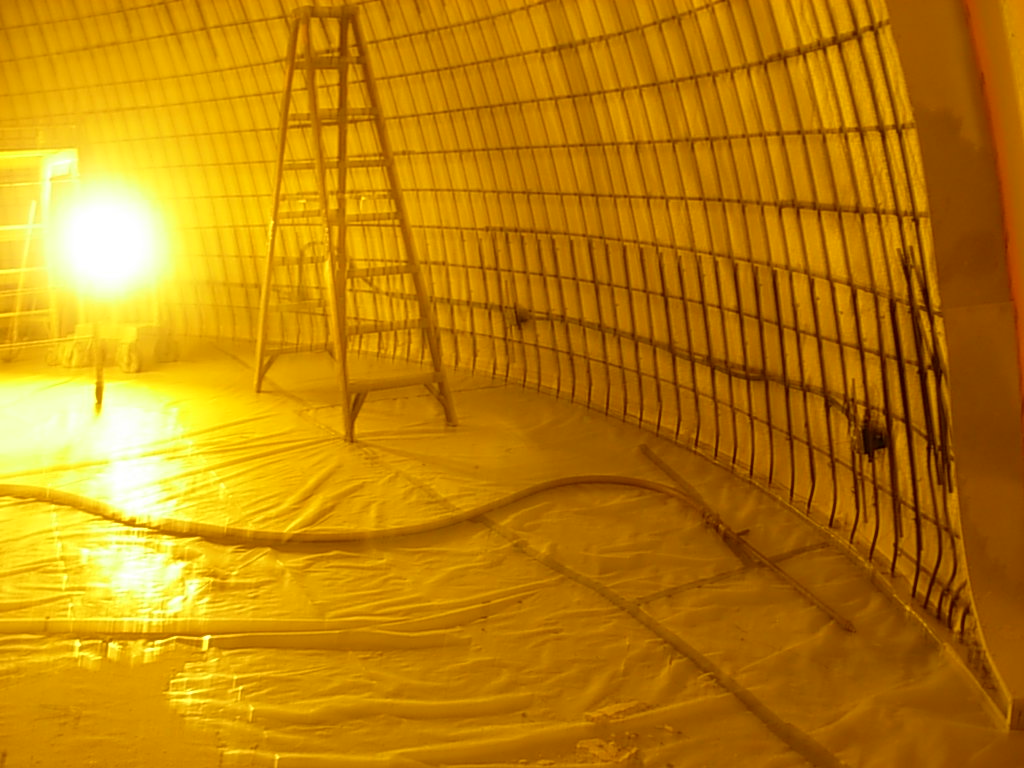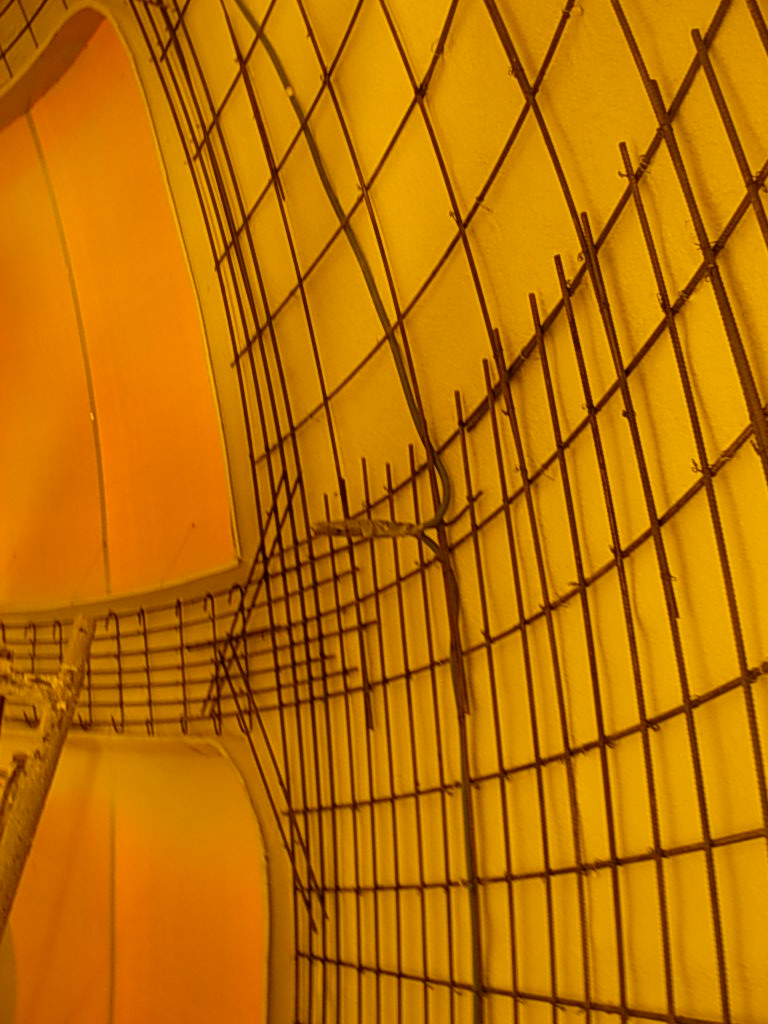 Smurf tube going to the upstairs.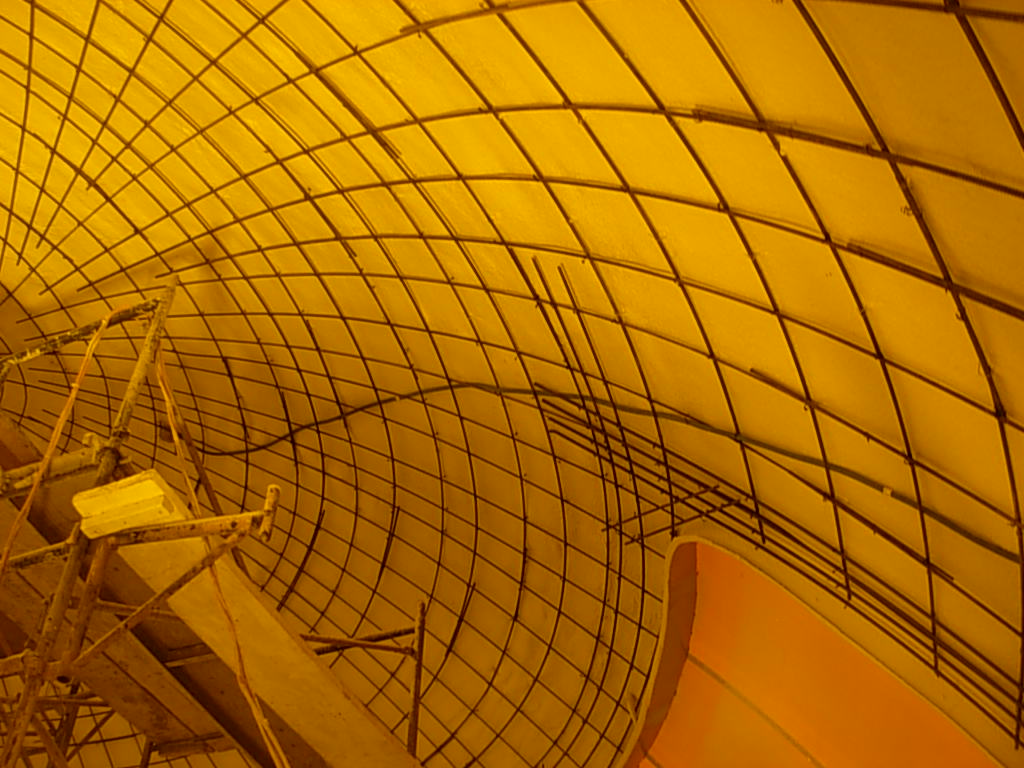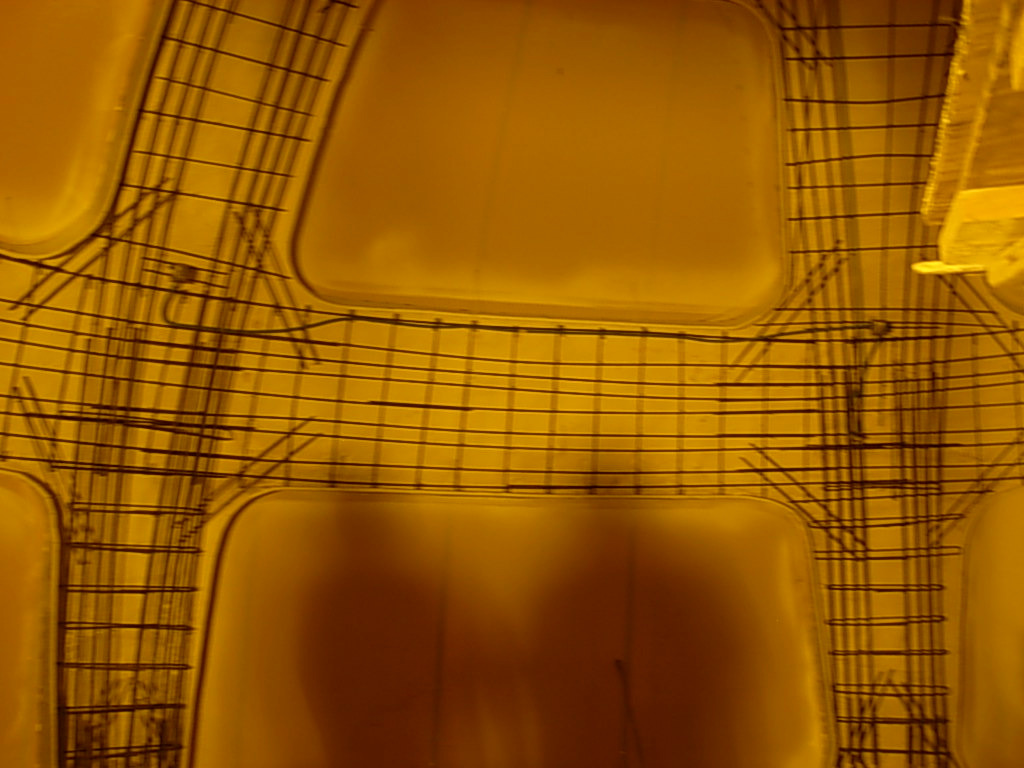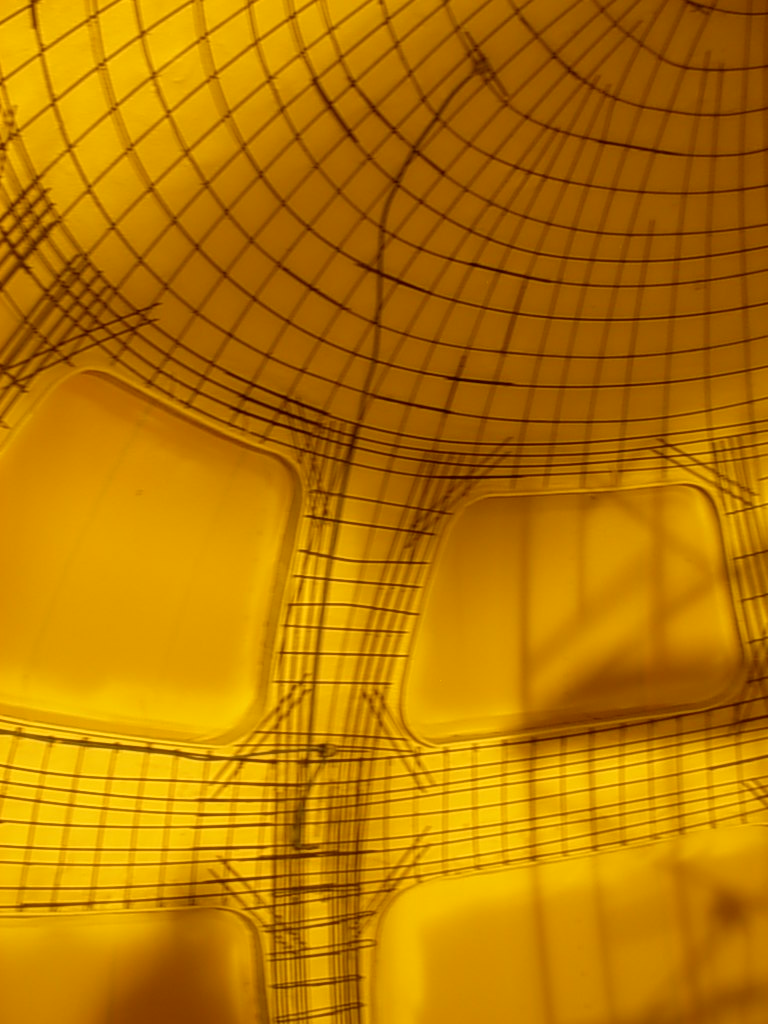 Smurf going up the front wall to get the electric upstairs for the ceiling fan in the sitting room.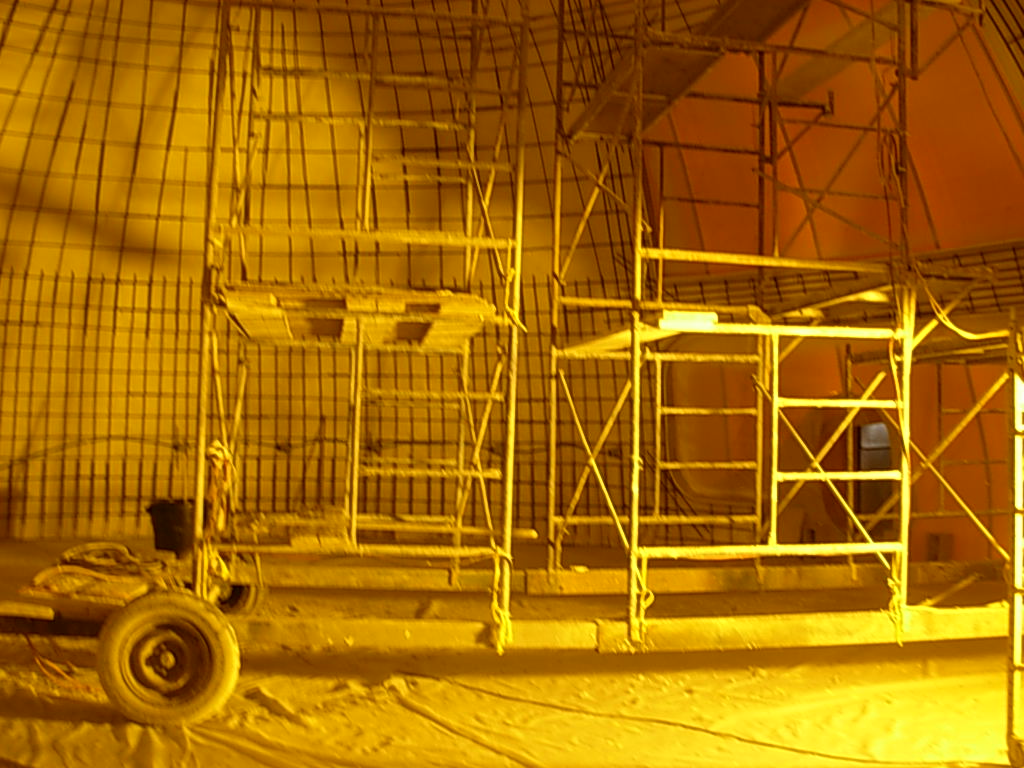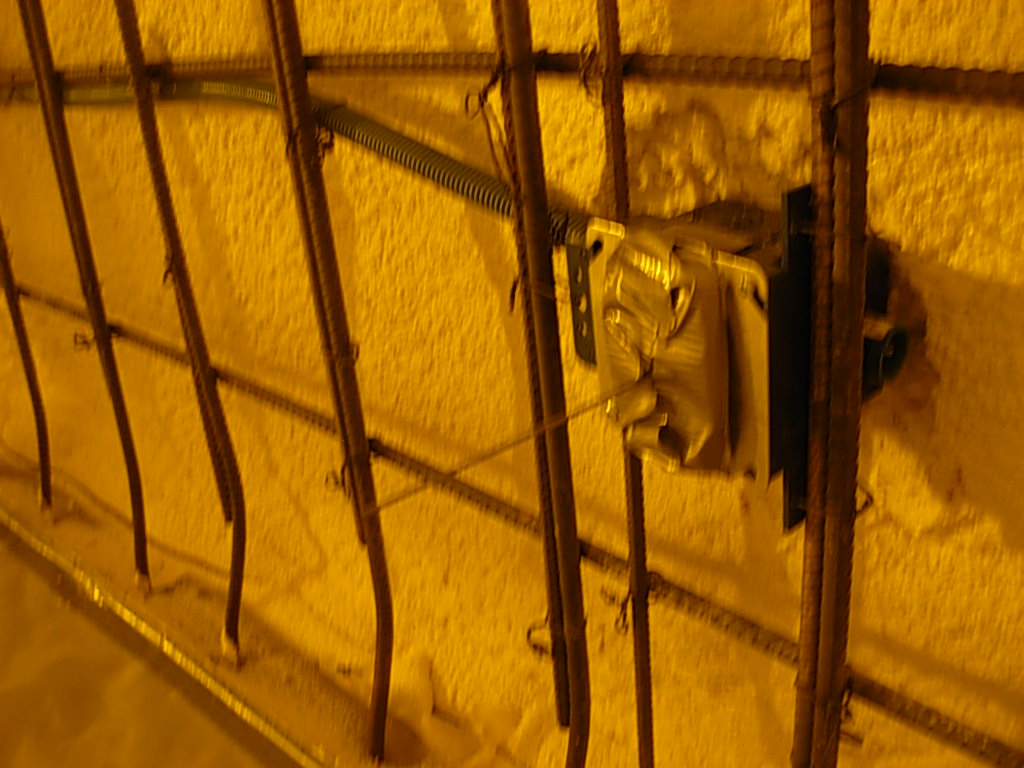 A close up of electrical box that has been taped over and a wire sticking out so we can find it after the shotcrete.