September 22, 2008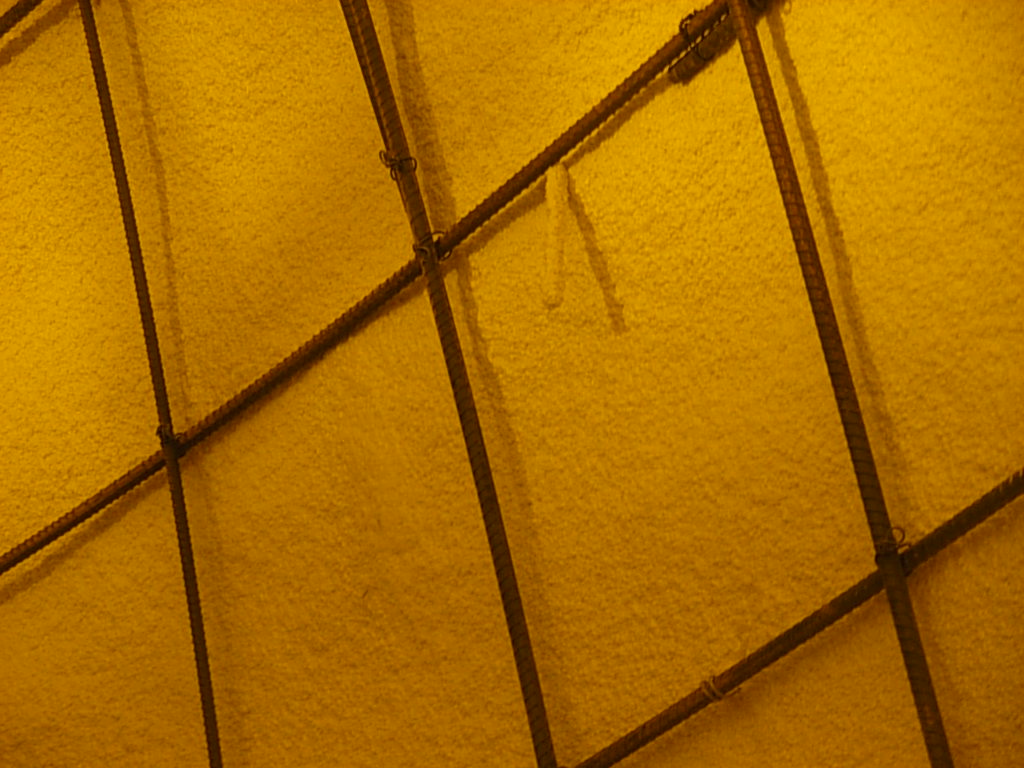 A foam encased rebar hangar that didn't get used.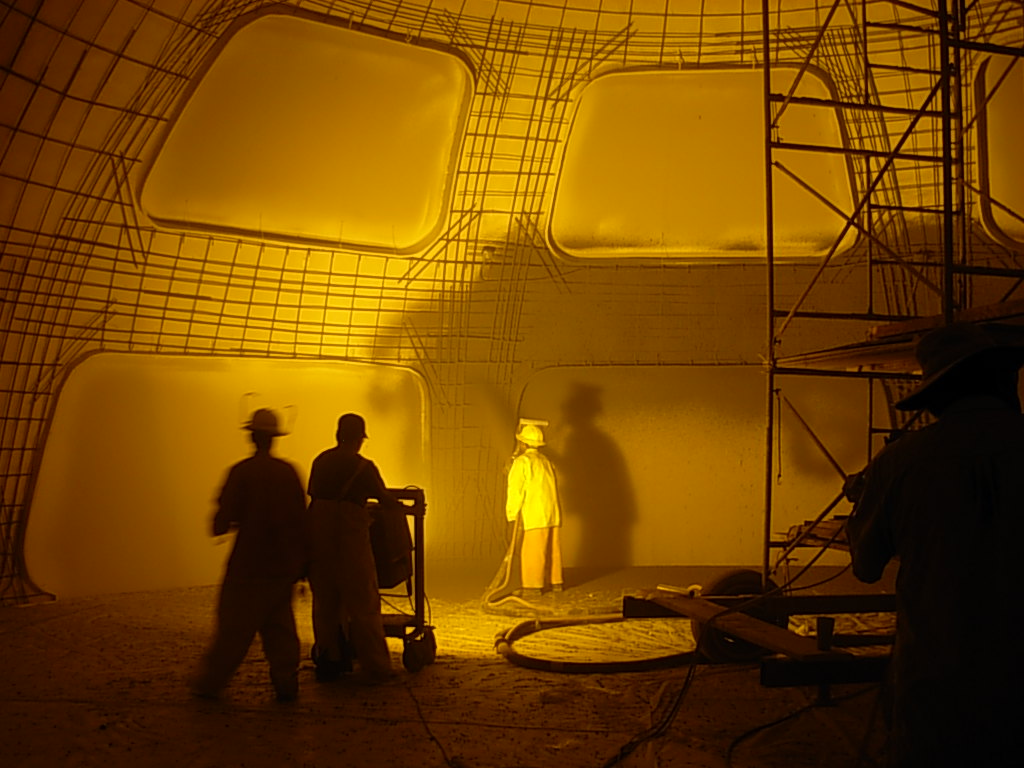 Let the shotcrete begin!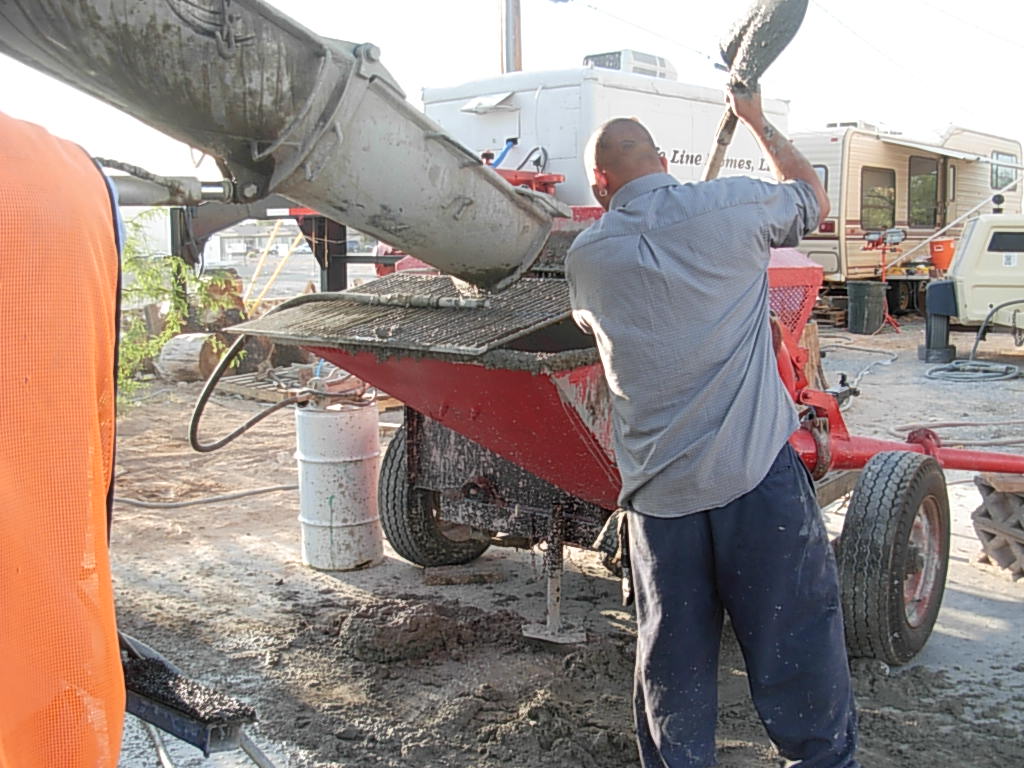 While the spraying was going on inside the dome, outside the cement truck was pouring cement mix into the pumping machine while a worker kept the mix from clogging.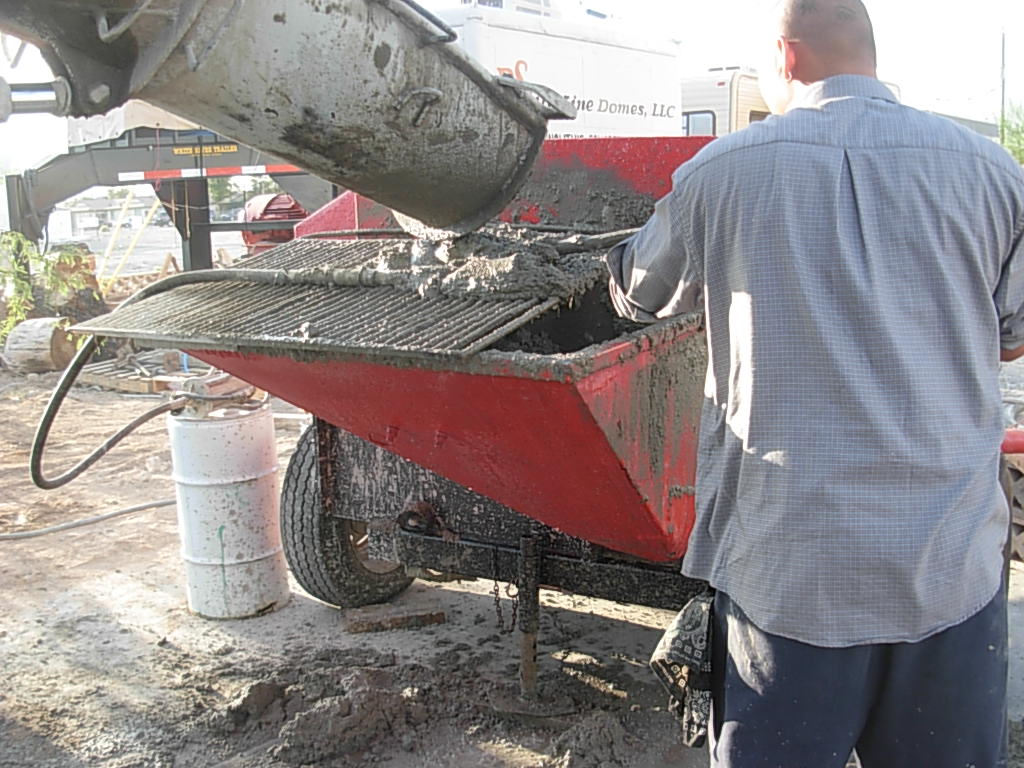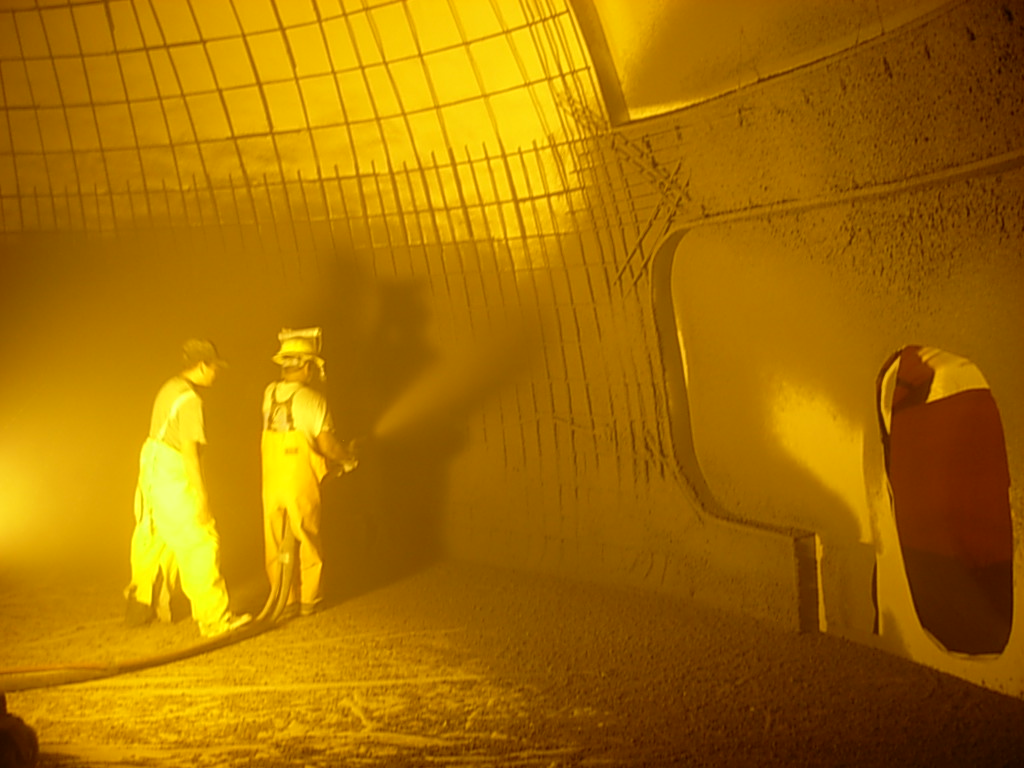 Back inside Marcos is still spraying.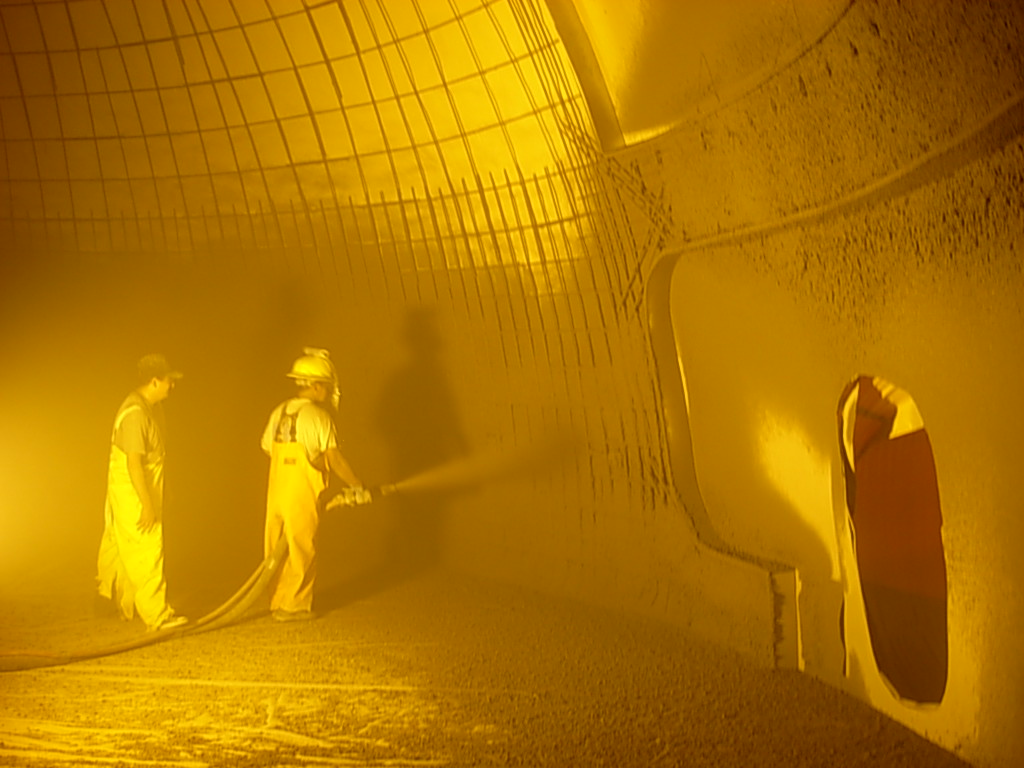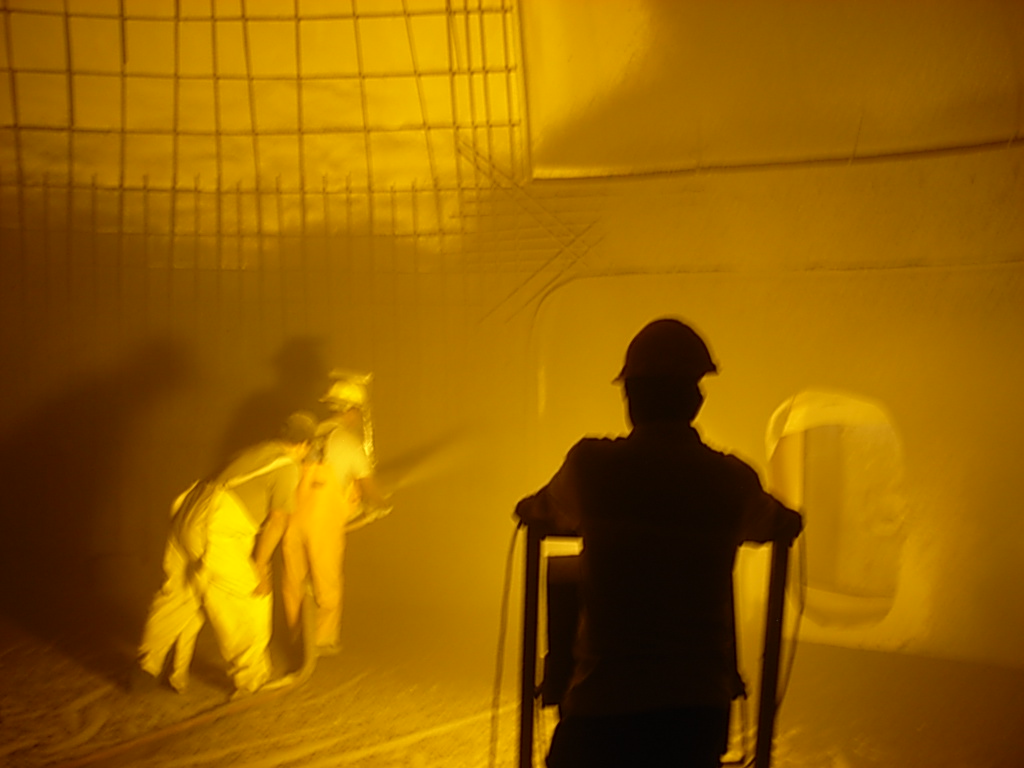 One person had to man the light to make sure it was always pointing in the right direction.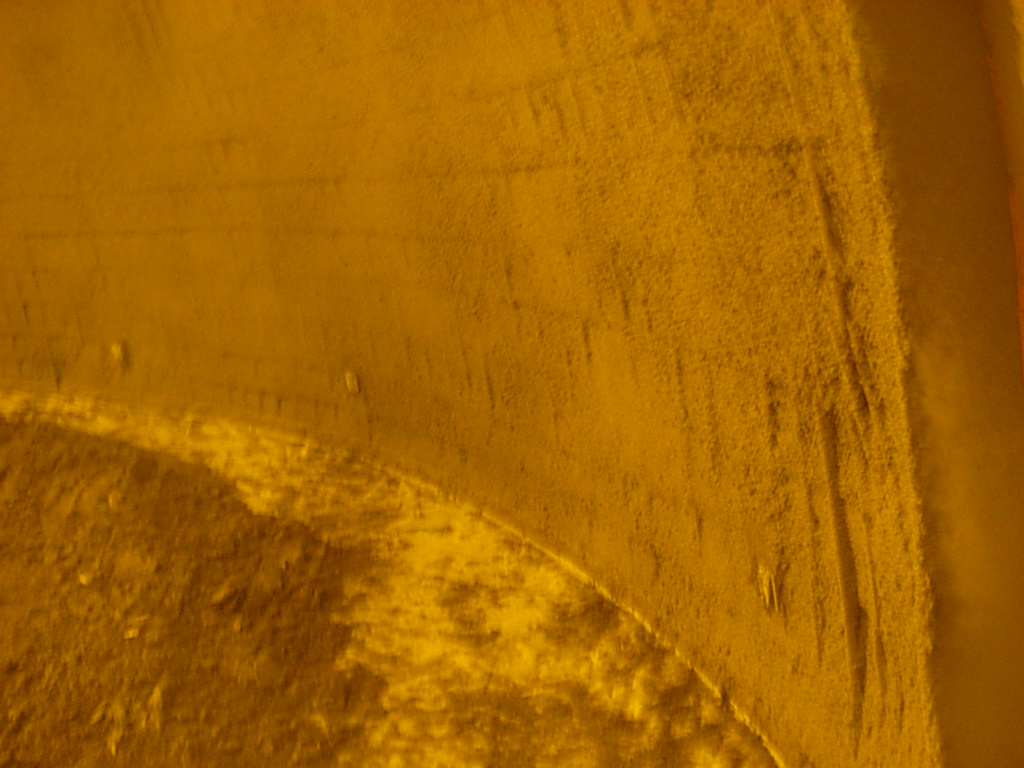 Clean-up has started.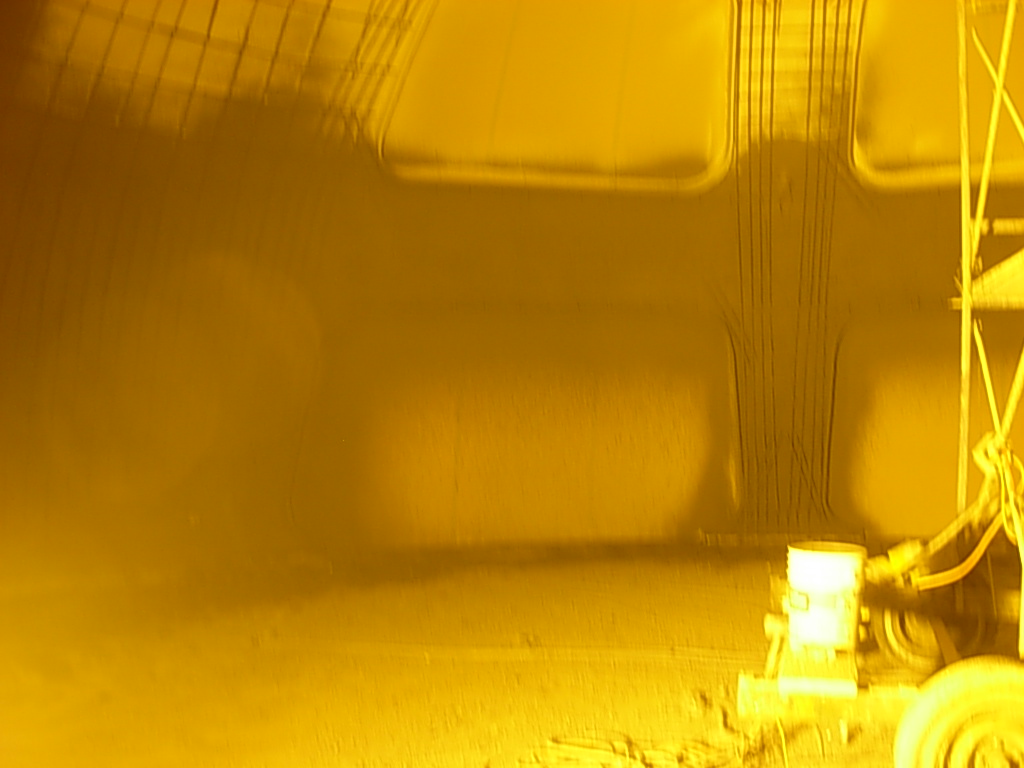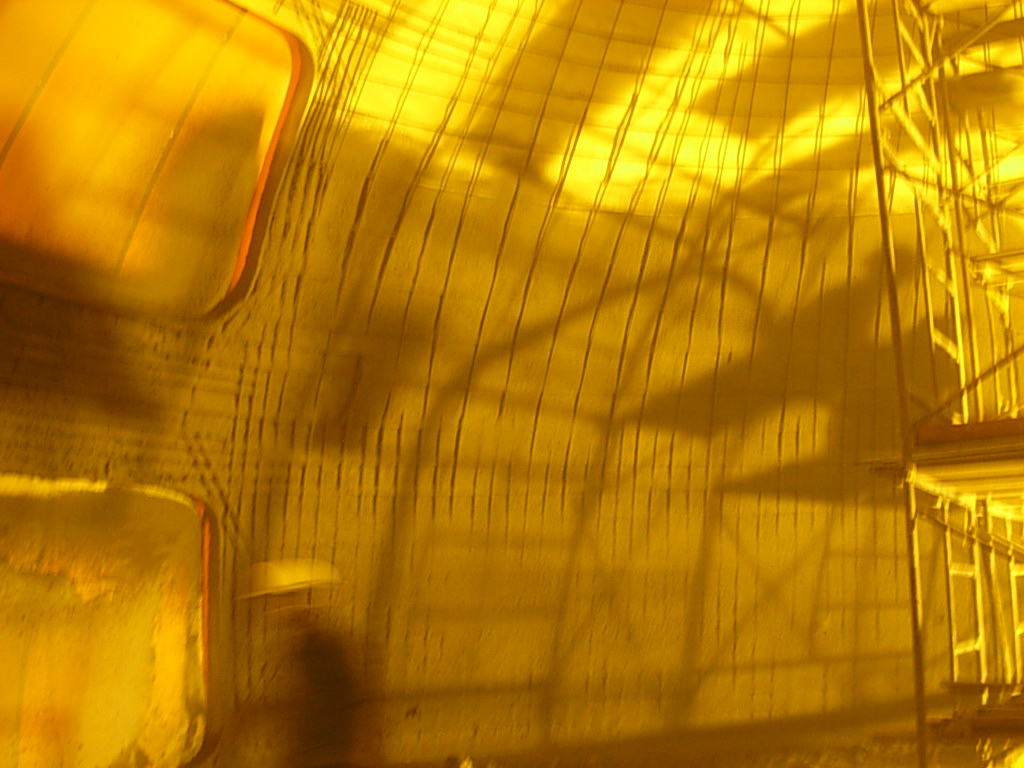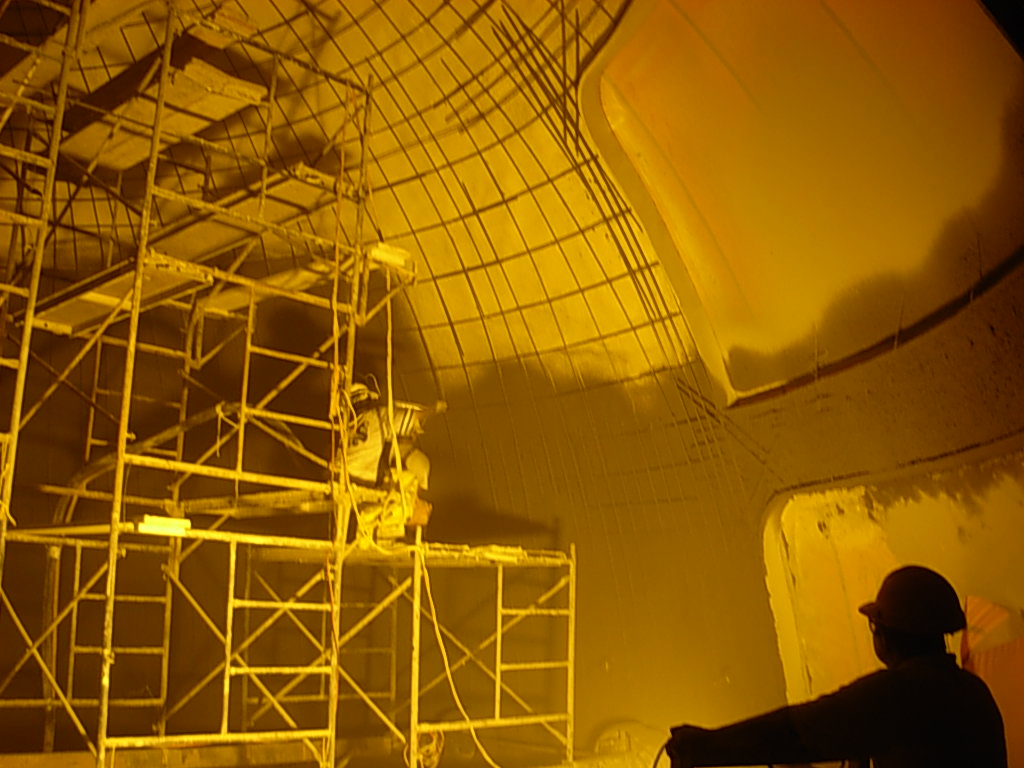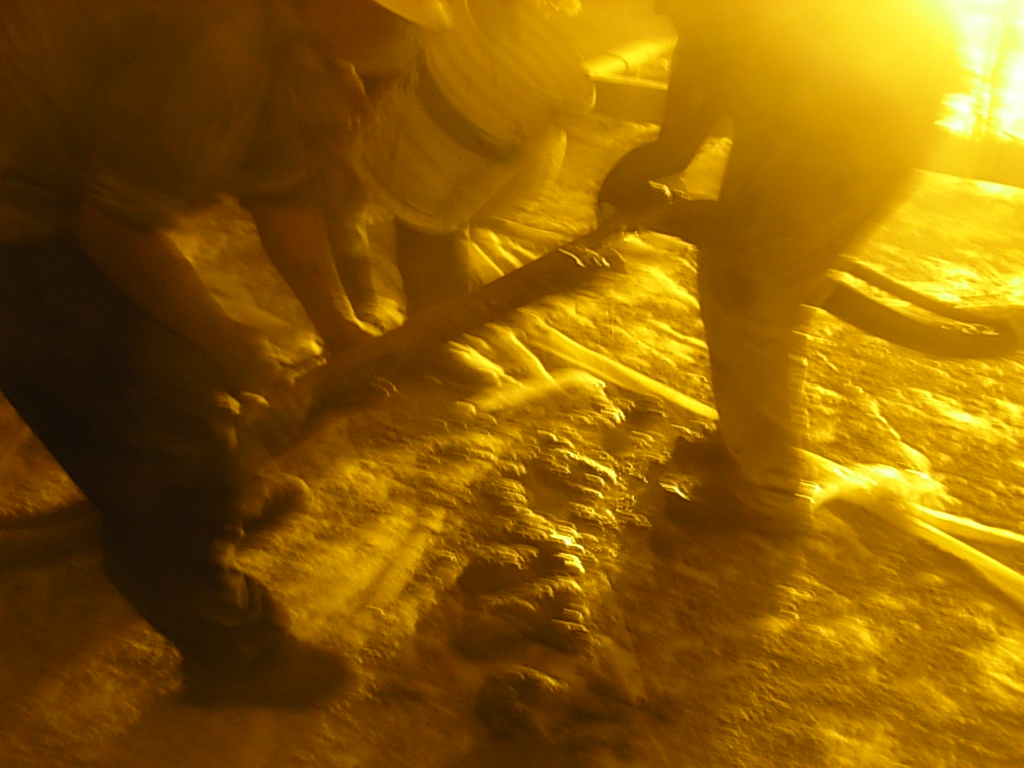 A hose coupling came apart leaving a snakey line of shotcrete on the floor.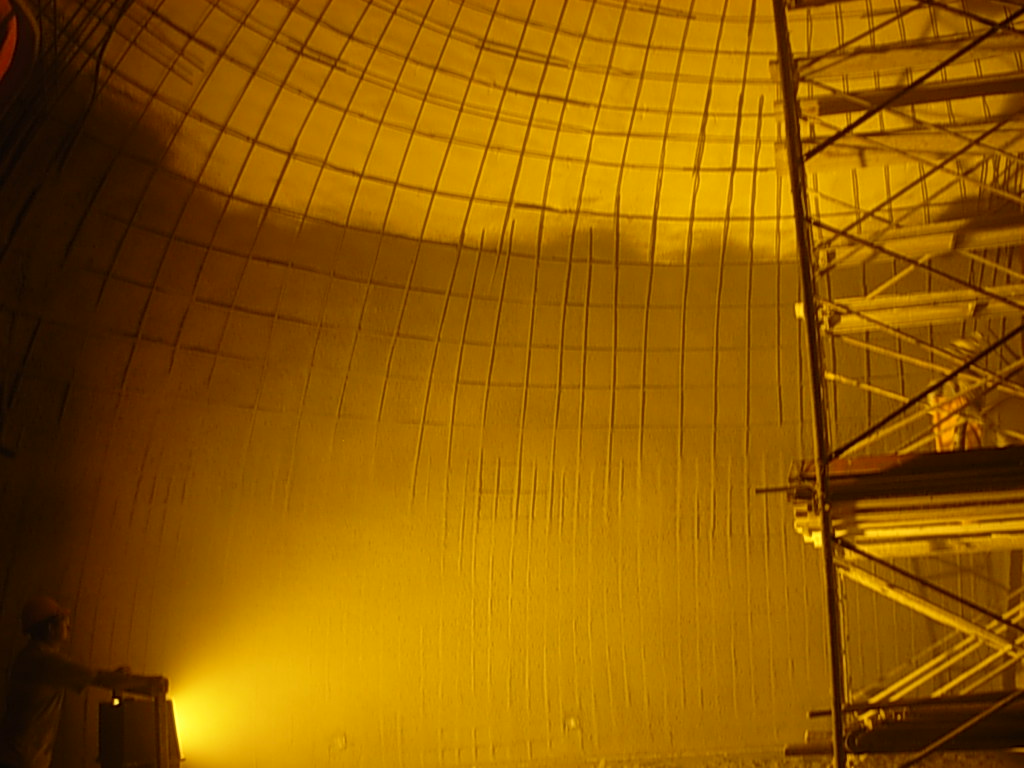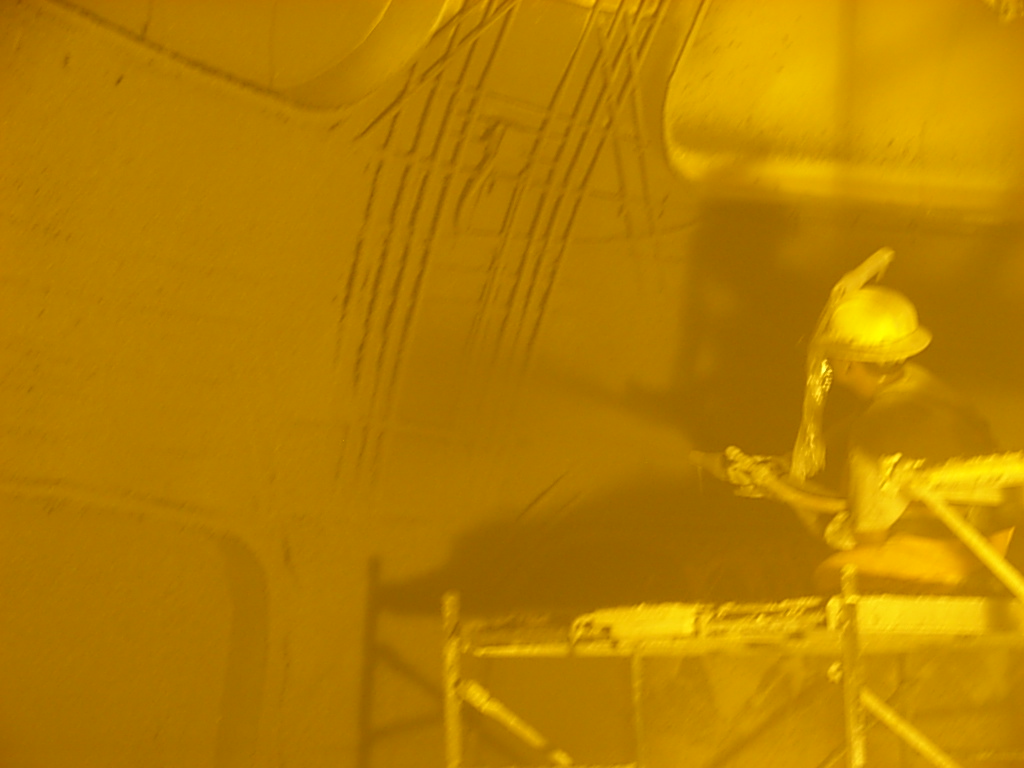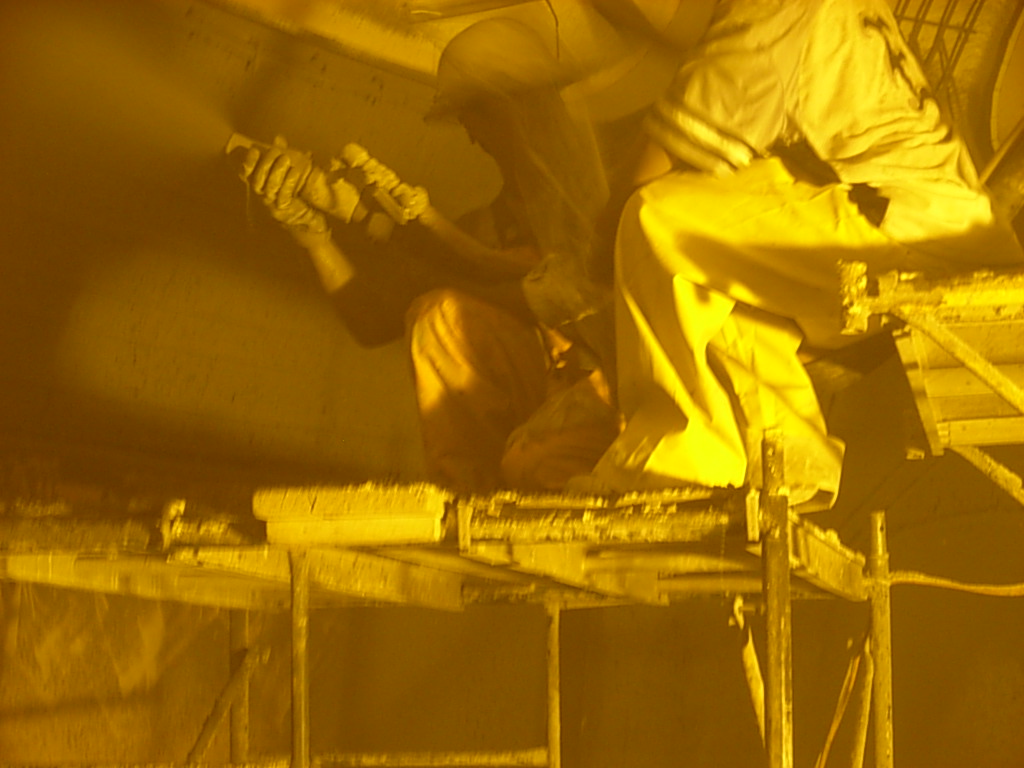 Pulling down the saran wrap so Marcos can see.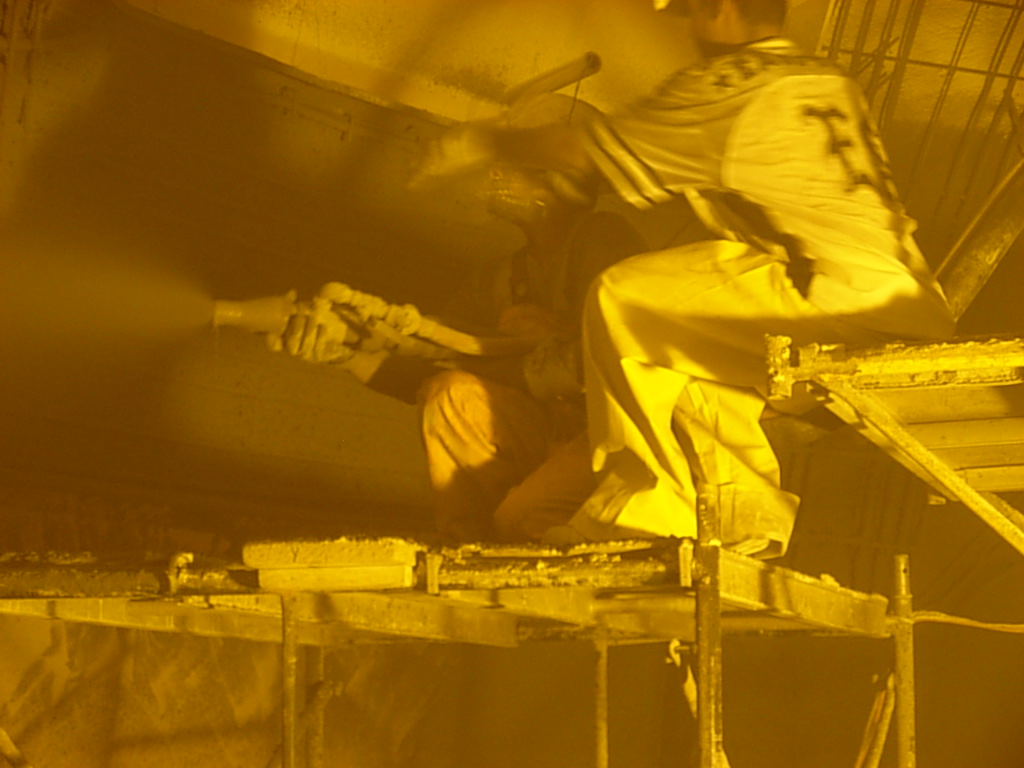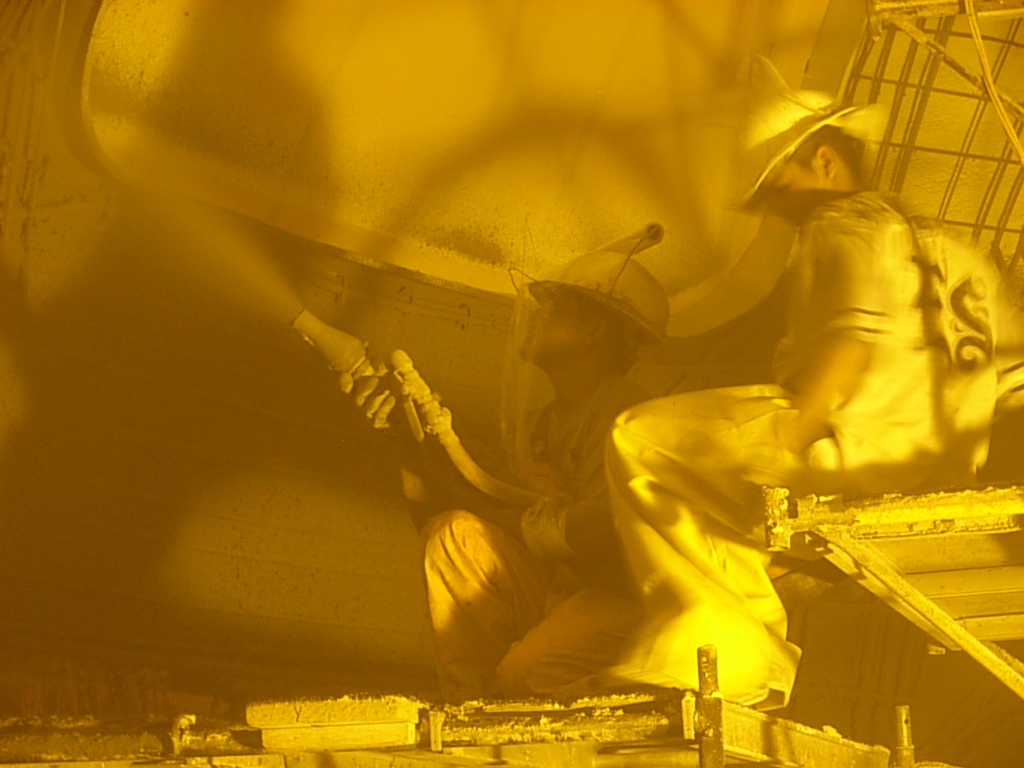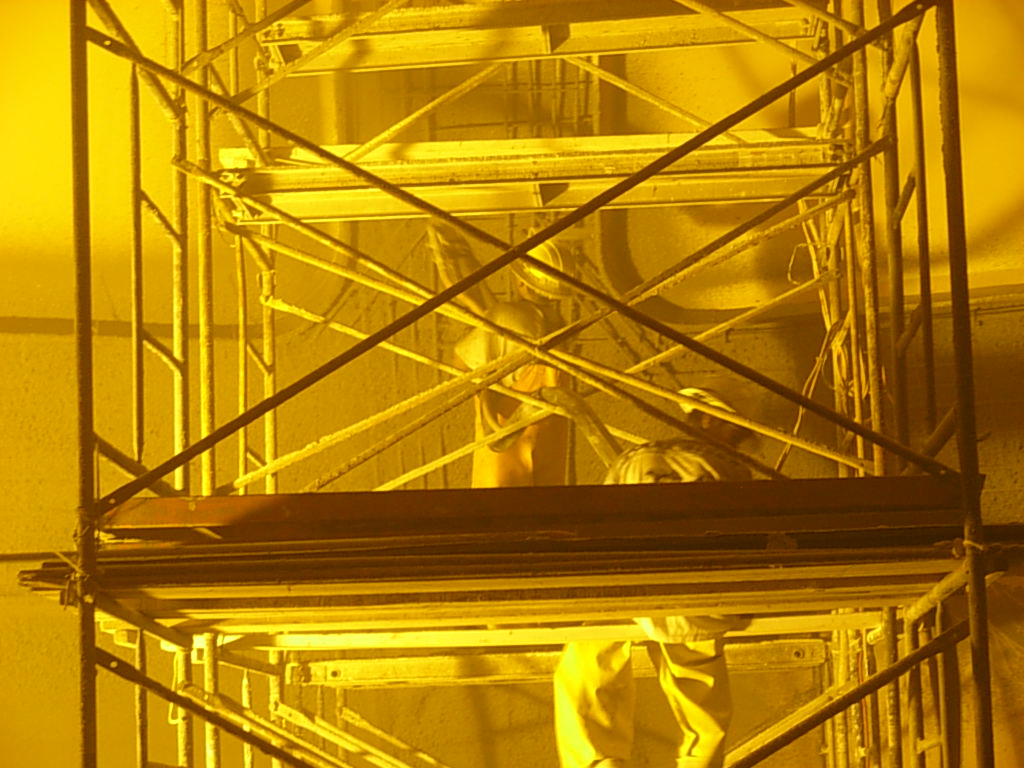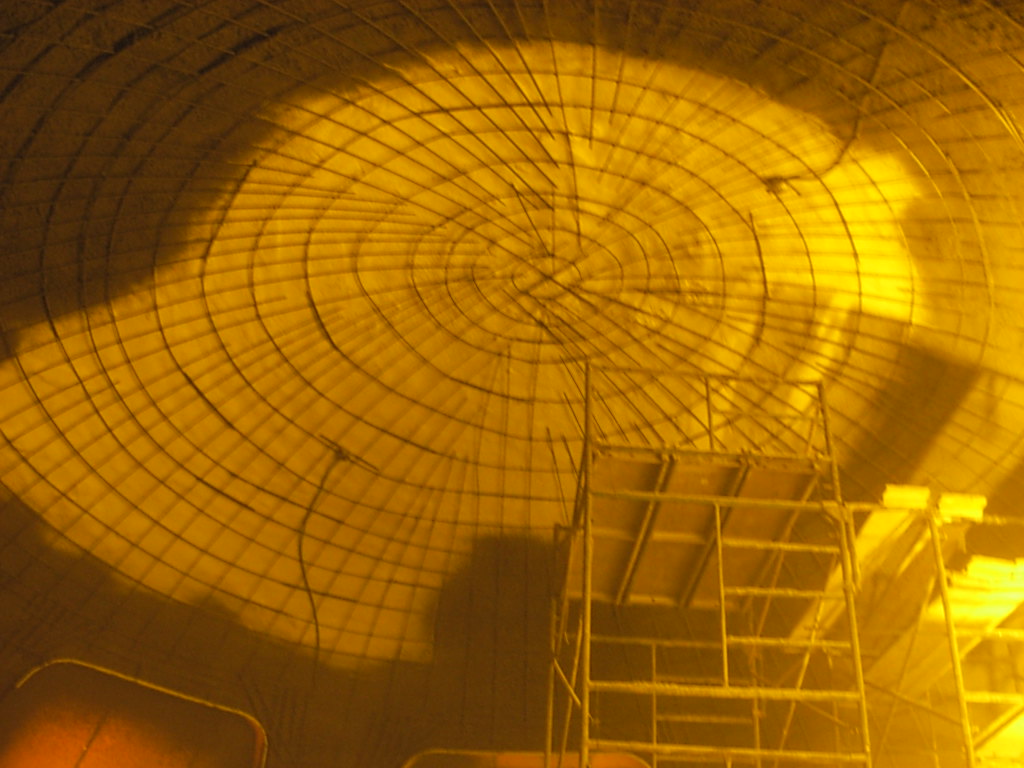 This is the amount that didn't get covered on the first day of shooting shotcrete.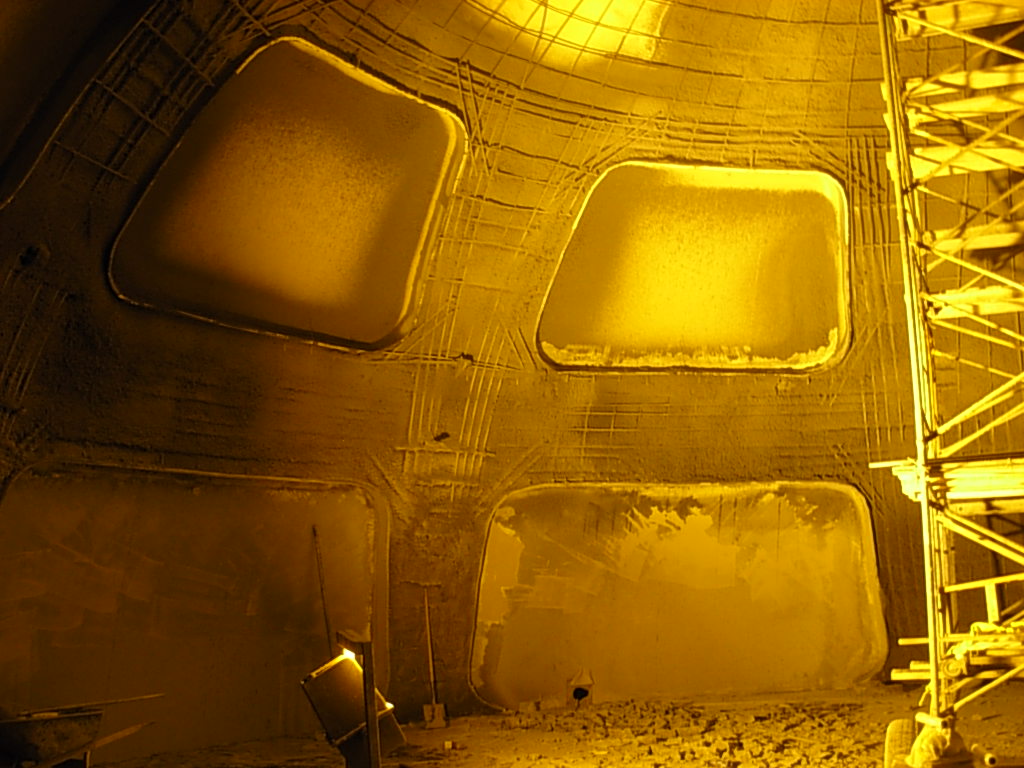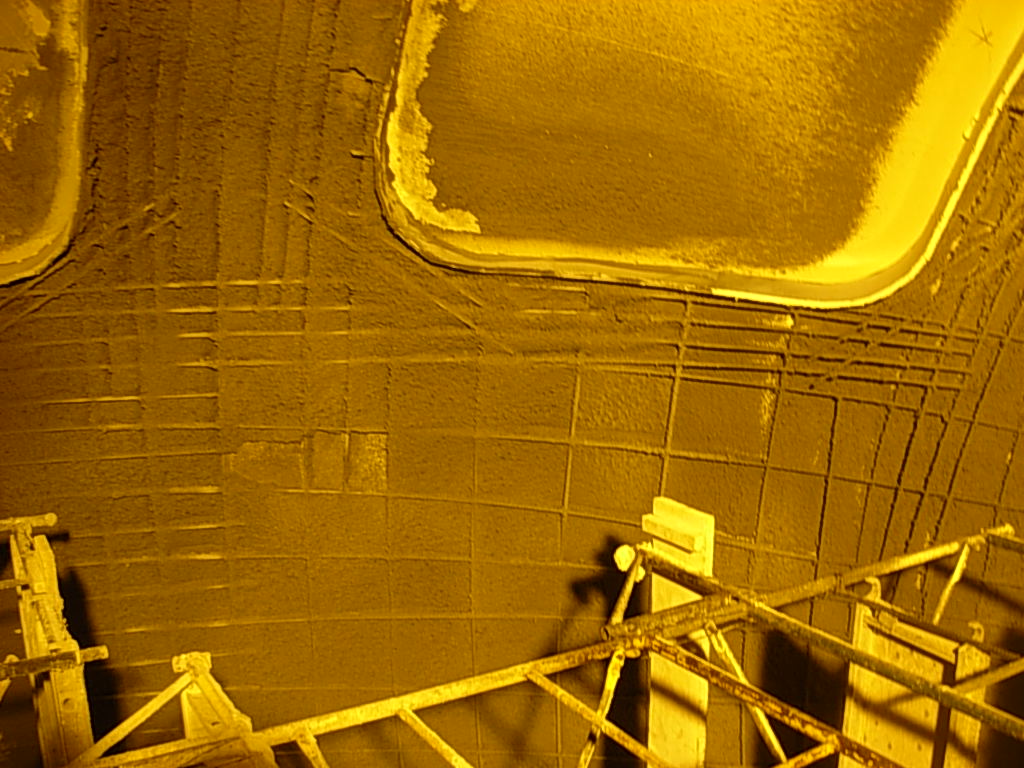 This shows where some of the shotcrete has fallen off.